Happy Camp celebrated their 20th anniversary. For those of you that were looking forward to this episode, you can discuss it here. 😉
A lot of celebrities attended this special: Zhao Liying, William Chan, Huang Zitao, Song Andy, Ouyang Nana, Ren Jialun, Chen Feiyu, Zhang Haochen, Wang Boren, Niu Junfeng, SNH 48, etc.
I split part of the banner to make it easier to see the pictures.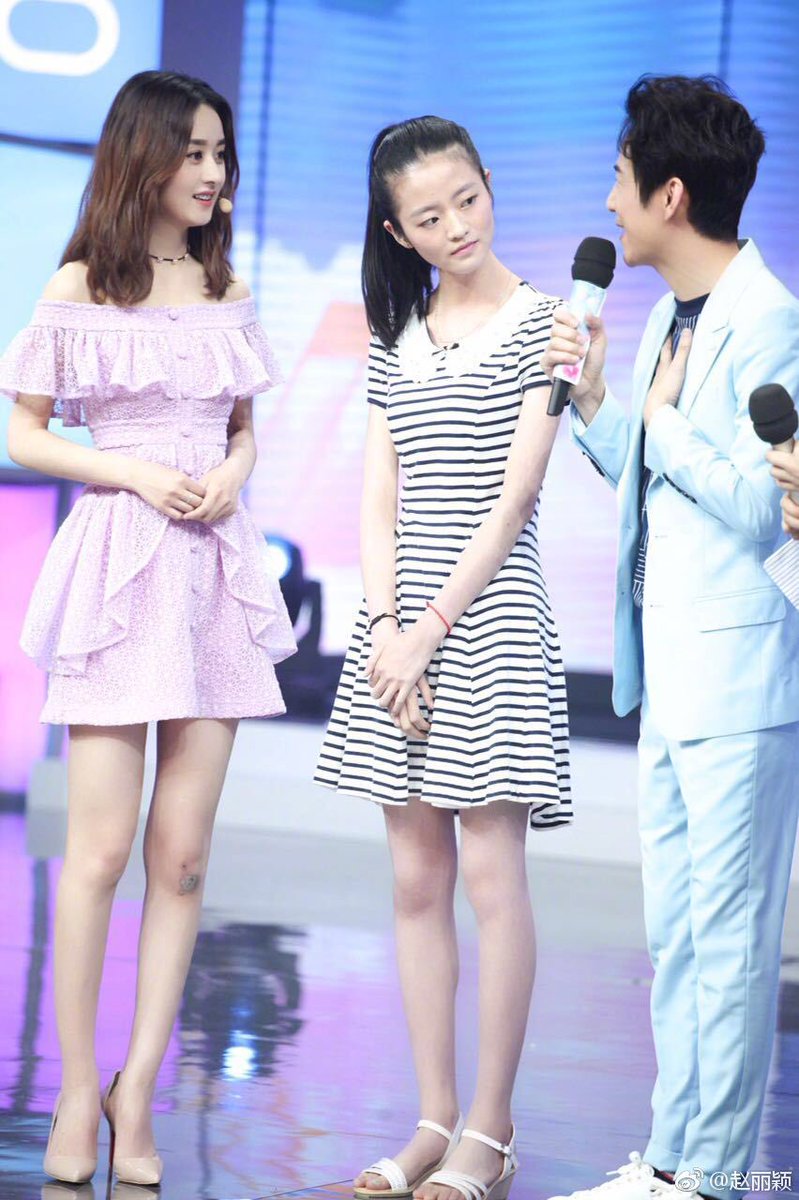 Video:
Note: I will post more pics and gifs as I find them. I am really sad that there is no Princess Agent's special.
At 48:41 a fan asks William Chan. You have cooperated with many different actresses, is any of them your ideal type? Then he kept looking at ZLY.
ZLY passes the bat to William so he can hit the fan.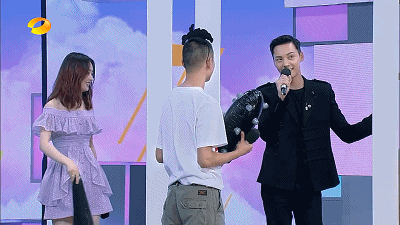 then William gives a good response about how you have to be professional, etc.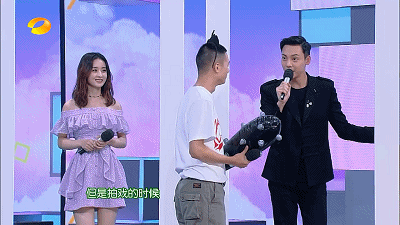 Then the next fan asks to ask YingBao (ZLY's nickname) a question and asks her exactly the same question. William tells her that she can use his answer. ZLY says copy and paste. Girl: can I get a different answer? ZLY: no solution, so the fan just asks for a hug.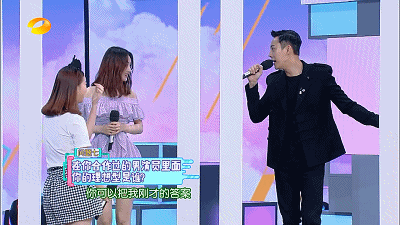 Fancams: 1
Extra:
Just sharing this hilarious video of Zhao Liying riding a roller-coaster that was trending yesterday.
the clip was deleted so I am just sharing the official link