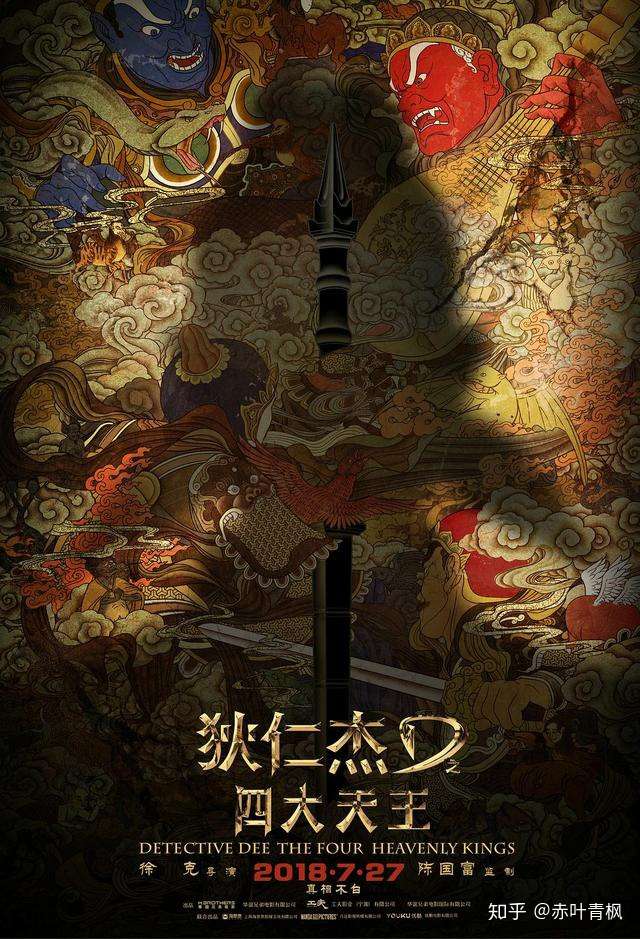 So, I finally got a chance to watch this movie! As you know, not being in China, it's much harder to watch C-movies, especially with English subtitles. So, when I got the opportunity to watch this, I knew I had to do it!
Anyhow, Mark Chao reprises his role as the witty and intelligent Di Ren Jie in Tsui Hark's third installment of the Detective Dee movie series. The movie is the second prequel to the first movie, but follows after the events of the second movie. In this movie, Di Ren Jie and company go against a secret organization plotting to kill the Emperor and Empress after being betrayed and ordered to die by the previous Emperor.
The movie includes the typical usage of CGI, but also has awesome fight scenes between the characters. Not to mention, having Ye Hua, 8th Prince, Yuwen Yue, and even Zhangsun Wu Ji all together in this movie is already enough of a reason to check it out!
Title: Detective Dee: The Four Heavenly Kings (狄仁杰之四大天王)
Release Date: July 27th, 2018
Directed by: Tsui Hark
Starring: Mark Chao, Lin Geng Xin, Feng Shao Feng, Carina Lau, Sandra Ma, and Ethan Ruan
BEWARE OF SPOILERS!!! YOU HAVE BEEN WARNED! 
Continue reading "[Review] Detective Dee: The Four Heavenly Kings (狄仁杰之四大天王)" →