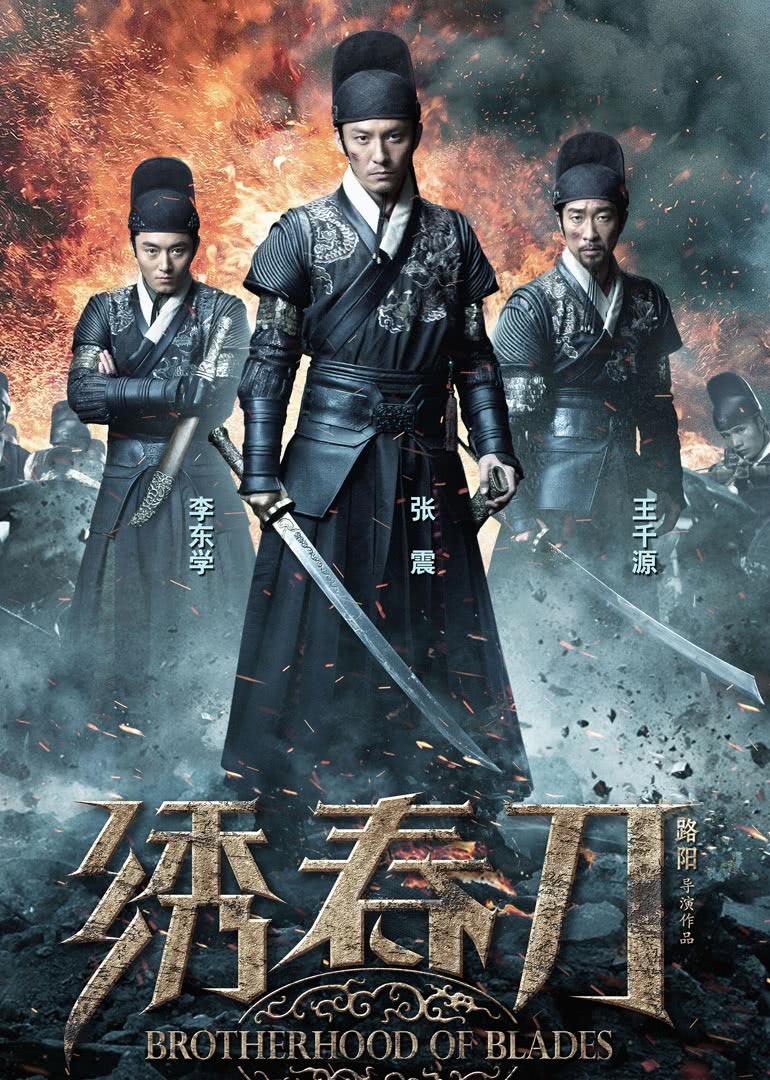 I saw this on Netflix and I decided to check it out since there is a sequel coming out soon. I am really glad I think. This was a really enjoyable movie.
Brotherhood of Blades (绣春刀) is set in the final days of the Ming Dynasty and it follows three Imperial assassins. The three friends Shen Lian (Chang Chen), Jin Yichuan (Li DongXue), and Lu JiangXing (Wang Qianyuan) are given the task to kill eunuch Wei Zhong Xian. Liu ShiShi plays a courtesan, Miaotong, whom Shen Lian really likes and he wants to eventually buy her freedom.
All main actors can be considered somewhat of an anti-hero. To be an Imperial assassin means that you are going to kill and frame a lot of innocent people at orders of high court officials or the Emperor. However, the movie does a great job of connecting you to their struggles and their inner moral code. Overall, they just want to survive.
Great acting from everyone, the story is told in a way that makes you relate and connect with the struggles that each character faces. The cinematography is great. There were a lot of beautiful shots. The movie has a lot of action sequences, all done really well and fight scenes were well-choreographed. I would say the first half of the movie is a fun action-adventure movie with some emotional moments. Then, in the second half, there is a sense of urgency when they become involved in a power struggle within the court.
For me, this has been one of the best recent Chinese films that I have seen. It was a serious movie, there was no random joke or silly moment, but it was still fun to watch these friends fight off their enemies. I have to say that I really enjoyed the cinematography, fight scenes, acting, story, everything in this movie. So I was really surprised when I saw that its MDL score was a 7.6. Its Douban score is 7.4, which for Douban is a really good score. But, I thought it was much better than that. I liked this so much that I want to watch the sequel.
Rating:
Story: 8.5  Cinematography: 10  Fight Scenes: 10 Acting: 9  Overall: 9
Have you seen this movie? How do you rate it?