Chinese Variety/Reality shows have been booming in the recent years! There are so many nowadays that we can't even keep track of them all anymore. Below is a short list of what is currently airing. Some are just ongoing shows with new episodes every week (Happy Camp) and others (most) are seasonal where they have a short break and then come back with a new season (an with a new cast most of the time). Theres' probably quite a few missing from the list. Let us know which one and we can add them. we don't watch all of these so we can't speak for all of them but we did for the ones we do. For anyone that watch these, please leave a short review and we'll add them to the post so that others know what to expect! =D
UPDATE: The variety show that people mentioned (Give me Five, Who's the Murderer, and Chinese Dating Style) were added to the list. Also added some reviews left by people to the post. (Hope you don't mind =D)
Ongoing variety shows
Happy Camp with He Jiong, Xie Na, Li Weijia, Du Haitao, and Wu Xin. It's one of the most popular and one of the longest running variety shows currently in China. It airs every Saturday on Hunan TV with popular guests who come to either promote their drama, movie, album or themselves. It's a fun/funny show to watch where each week the family and guest comes together to play various games or challenges.
Chexmix: Usually watch episodes that feature celebrities that I follow. It's entertaining for the most part and He Jiong and Xie Na are funny hosts.
Fireflymaoh: I also watch episodes that feature celebrities that I like. I like XieNa and He Jiong and find them really funny.
Lizzieyen: Happy Camp particularly where I like the guests or are familiar with them – even though partly scripted, I find it a good intro to C-celebrities since I only started watching C-drama in 2013. It's also watchable without subtitles 🙂 and i like all the male hosts – Wu Xin is a bit irrelevant and I find Xie Na too ditzy!
Hurry Up, Brother Season 5 with Deng Chao, Li Chen, Chen He, Zheng Kai, Wang Zulan, Luhan, Angelababy, and Dilireba (replacing Angelababy in Season 5). It's based off of popular Korean variety show, Running Man, where members survive to the end by ripping other member's name tag. The members go thru games and win challenges to get special advantage. It's currently airing episodes of season 5 every Friday on Zhejian TV.
Chexmix: Watched a few episodes here and there. Sometimes funny sometimes not, it really depends on the games that they play.
Fireflymaoh: I have seen very few episodes, it is a hit or miss for me.
Shi: I love Keep Running aka Running man china. My first variety show and I have watched all seasons and it's very watchable without subs. Made me a fan of the whole cast. Try Season 2 episode 4 with a whole cast of fresh meat actors for a very intense episode or Season 4 episode 6 with a very handsome Rain and some gorgeous gorgeous settings. 😍
Divas Hit the Road Season 3 with Jiang Shuying, Guli Nazha, Lai Yumeng, Song Zu'er, Chen Bolin, Jing Boran, Tony Yang, and Zhang Ruoyun. The show features the adventures of 7 members traveling together to different places with limited money while one member (Chen Bolin) have to survive on his own. It's currently airing on Hunan every Sunday.
Fireflymaoh: I am really liking this season. I started watching casually, but became a fan of Zhang Ruoyun in the process. I do feel bad for Chen Bolin, they left him all alone so his parts are boring and I do fast-forward through most of them. I don't understand why they had to make him travel all alone.
DramaLvr: I love Divas Hit the Road, because you see some big personalities clashing and there are full on breakdowns. I'm also watching this season, because I like Zhang Ruoyun. I completely fell in love with that ball of sunshine Yang Yang from last season.
Familiar Taste season 2 hosted by Li Yong, Sun Jian, and Luo Xi. It's a show where celebrity can request the help of the hosts to help prepare meals for the person/people they are grateful for. It is on every Sunday on Zhejiang TV.
Chexmix: saw the episode for Jiang Xin and Liu Tao. It's a pretty heart-warming show where you get to see a different version of the celebrities that you see on TV and in dramas.
Singers (I'm a Singer) season 1. The show was rebranded from I'm a Singer. It's a singing competition where professional singers gather each week to compete with one another. The audiences vote for the 3 favorite singers and the one with the least vote get eliminated each round.
Maggie: I mostly just watch 我是歌手 for the singers I already liked. It's neat to see your favorite artists perform live and demonstrate their singing abilities. Also, you sometimes discover new faves (show turned me into a GEM fan bc her performances were just too OP). However, show's enjoyability is heavily dependent on how much you like the competing singers. The stakes of the competition aren't really high since most of these singers already have some kind of name for themselves, so it's kinda boring most of the time.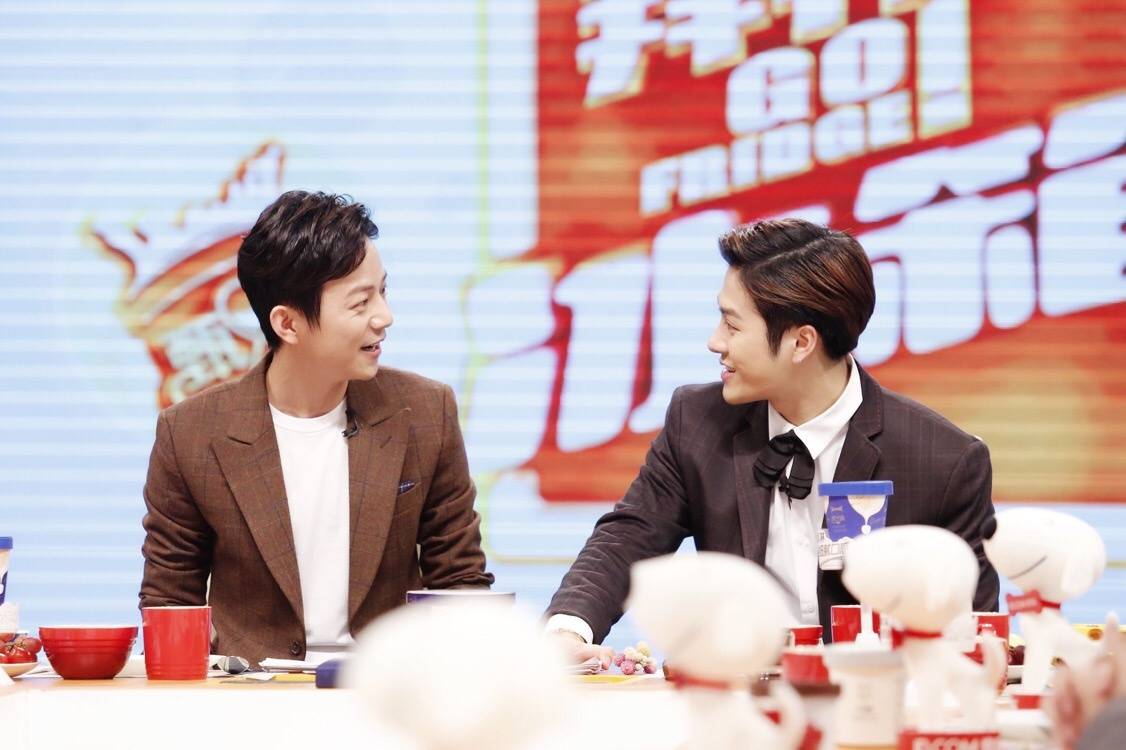 Go Fridge is a Chinese spin-off from the original popular South Korean series Please Take Care of My Refrigerator where the hosts dig into the guest's personal refrigerator and the chefs try to make delicious food with those ingredients. The second season was picked up by Zhejiang TV is broadcast every Wednesday.
Chiori:  I've also seen a few eps of Go Fridge, which is funny mainly because of the camaraderie between the hosts He Jiong and Jackson.
Give Me Five which features five young male actors (Wang Junkai, Zhang Yishan, Liu Haoran, Dong Zijian, and Darren Wang) who do missions and play games that generally capitalise on their youth and athleticism. (credit to Chiori)
Chiori: pretty fun intro to a few of the actors in the up and coming generation.
Who's The Murderer is a Chinese variety program where one detective is chosen to solve a murder case based on clues left around the crime scene. The show features the main cast of He Jiong and Sa Bei Ning, as well as resident guests Gui Gui, Wang Ou, Da Zhang Wei and Bai Jingting.  The show is currently airing its second season every Sunday.
Lizzieyen: Some episodes of To Find a Murderer – ThIs is subbed and I like mystery drama. Don't follow it religiously but it's an okay watch when there is nothing else on
Chinese Style Dating hosted by Jing Xin. This show is where the parents of a group of guys try to get a featured girl to select them while their sons are in a room watching the whole thing live. The girl has no idea how these guys look like, and the parents try to convince the girl their son is the best choice. (credit DramaLvr)
72 Floors of Mystery with Zhao Liying, Kris Wu, Simon Yam, Leo Wu, Wowkie Zhang, and Wang Xiaoli. It's a show where the casts go on adventures to find hidden treasures. It's airing every Friday on Hunan TV.
Fireflymaoh: I am looking forward to this.
Other variety shows that are not currently airing.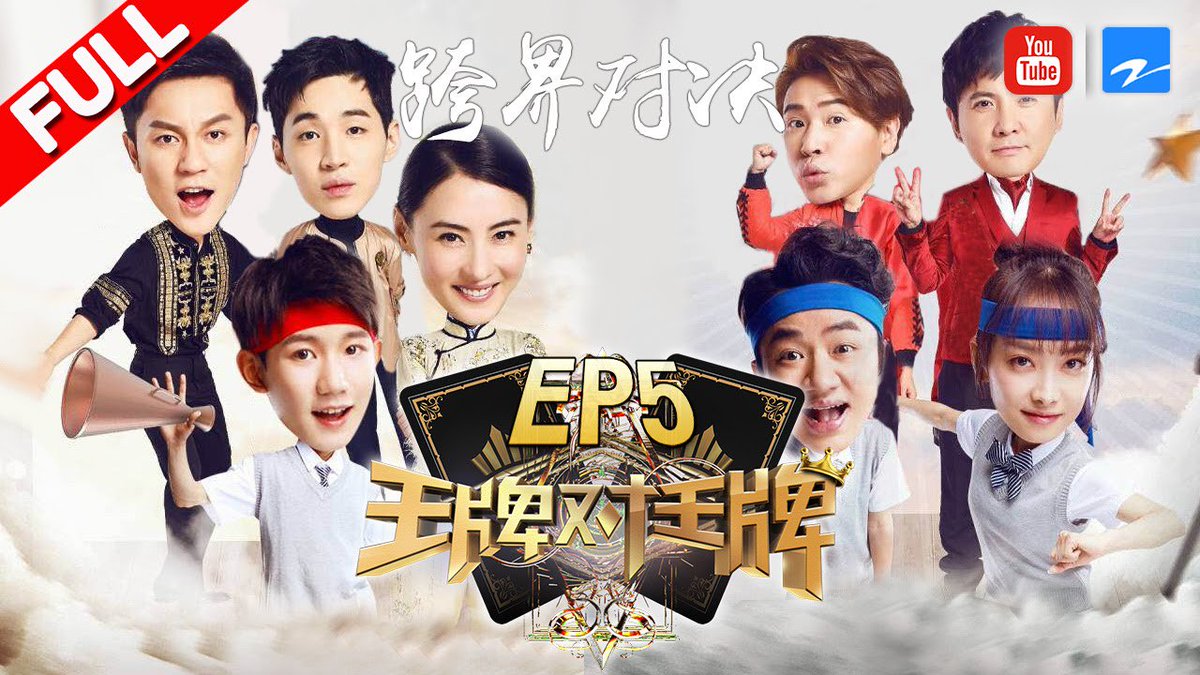 Ace vs Ace season 2 with Wang Zulan, Victoria Song and Wang Yuan. A lot of different guests appear on each episode and compete with each other in various games and challenges to obtain a hint/clue to win.
Chexmix: I like this show a lot. It's funny and a lot of well know celebrities appear on the show.
Shi: I have watched a few episodes of Ace vs Ace and I like them too. Not as watchable or interesting without subs as Keep Running. Everything feels too enclosed because they're just on the stage.
Happy Life season 2 with He Jiong, Wong Lei, and Henry Lau. It a show where they live in rural part of China and enjoy the life of farmers. Different guest comes each week to relax and get away from the city life. The guest can request a meal that will be prepared by the members of the show.
Fireflymaoh: I have only seen the episodes with XieNa and Zhao Liying. I liked them but I also feel it is the chemistry they created since He Jiong, XieNa, and Zhao Liying are close friends.
Take a Real Man season 2 with Yang Mi, Tong Liya, Zhang Lanxing, Sheng Mengchen, Huang Zitao, Jiang Jingfu, Sun Yang, and Li Rui. Here, the members are enrolled in the military and go through the same training that military personnel goes through.
Lizzieyen: S2 of Real Men (it was quite a novel idea (to me at least!)and made me a fan of Jiang Jin Fu)
Chexmix: The first episode was funny but then I couldn't keep up anymore. Saw bits and pieces afterwards. It has an interesting theme.
Where are You Going, Dad. Up to season 4 now. It's a show where the dad takes his kid away for the weekend and care to the kid in rural or isolated area.
Chexmix: Saw season 1 only and the kids are just so adorable!
Go Fighting! is a game-variety-reality show where the MCs and guests complete missions at a landmark to win the objective. Usually each episode will also have an over-arching theme or story. Each episode varies in the challenges and the instructions given to the MCs. The members include Sung Honglei, Huang Lei, Huang Bo, Wang Xun, Luo Chihsiang, and Zhang Yixing.
Fireflymaoh: I have never seen the show, but I saw the movie. It was okay for me, not something I would watch again.