A lot of celebrities became parents in February and we just got started. =D Congratulations to all the new parents!
At the very start of the month we had XieNa and Zhang Jie open up the baby count with twin girls. Then a few days later all these celebrities became parents.
Allen Ren announced the birth of his son.
Early last year when Allen Ren started to get popular after The Glory of Tang Dynasty, he announced that he had been dating his girlfriend, Nie Huan, for five years already. It seems that they got married sometime last year since in his announcement he said that his family was welcoming a new member.
Mao Junjie also announced the birth of her daughter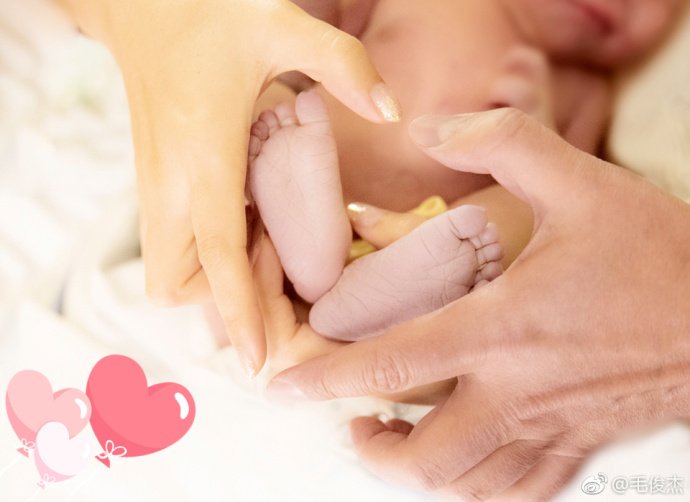 And today they were joined by Fu Xinbo and JingEr who just had a daughter.
Fu Xinbo and JingEr announced their marriage last year.
And this is it for now but I feel that I should start a pregnancy tag 😛