Li Qin for upcoming fantasy xianxia movie, Jade Dynasty.
Entertainment News:
Trailer and stills for Jade Dynasty. It's the movie version of Legend of Chusen aka Zhu Xian. It stars Xiao Zhan, Li Qin, and Meng Mei Qi. Tang Yi Xin makes a special appearance! They're smart to start promoting this after Xiao Zhan's rise in popularity because of The Untamed! The movie is set to premiere on September 12th.
New modern romance The Exchange Luck (交换吧运气) casts Jerry Yan and Shen Yue as leads. But… their age difference is toooo large! Jerry is practically 20 years older than her!
New drama Please Love Me (拜托拜托请你爱我) casts Zhang Yu Jian and Xu Xiao Nuo as leads.
New drama The Memory About You (半暖时光) confirms Yang Xu Wen and Xu Ling Yue as leads. The drama is an adaption of a novel by Tong Hua.
New youth drama Don't Leave After School (放学别走) begins filming. Leads are confirmed to be Li Ting Ting and Yao Chi.
New modern drama If You Are Well, Then All Is Well (lit. translation) or 若你安好便是晴天 casts Zhang Han and Xu Lu as leads.
Filming ceremony is held for Well-intended Love S2. Both Xu Kai Cheng and Wang Shuang return to reprise their roles as the lead characters.
Modern drama Nothing But Thirty announces Tong Yao as Tong Li Ya's replacement and releases posters of the three female leads. The drama also stars Jiang Shu Ying and Mao Xiao Tong.
Stills for drama The Best of Times. The drama celebrates the 70th anniversary of the People's Republic of China. It stars Hu Bing Qing, Chen Xing Xu, and Yu Hao Ming.
Stills for historical drama Song of the South. Starring Qin Hao and Li Qin. Li Qin has already finished filming her scenes for the drama.
Poster for historical romance drama The Killing of Three Thousand Crows. Starring Zhao Lu Si and Zheng Ye Cheng.
Posters of Chen Yu Qi and Luo Yun Xi for their wuxia romance drama And the Winner is Love. The posters were released to celebrate their recent birthdays.
Character posters for firefighter film The Bravest. It stars Huang Xiao Ming, Yang Zi, Ou Hao, Du Jiang, Tan Zhuo, Hou Yong, Gu Jia Cheng, and Zhang Zhe Han. The movie is set to premiere on August 1st.
Modern drama Invisible Life completes filming and releases stills of the main leads. The drama stars Hawick Lau and Chen Du Ling.
Republican drama My Roommate is a Detective wraps up filming. The drama stars Xiao Yan, Hu Yi Tian, and Zhang Yun Long.
Youth sports drama Skate Into Love has finished filming. It stars Wu Qian and Zhang Xin Cheng.
Fantasy drama Spirit Realm finishes filming. The drama stars Fan Cheng Cheng and Cheng Xiao.
Youth drama The Best of You in My Mind finishes filming. The drama stars Song Yi Ren and Zhang Yao.
Xu Kai Cheng finishes filming for his romance drama Young and Beautiful. The drama also stars Zhang Tian Ai as the female lead.
Trailers for upcoming republican drama Arsenal Military Academy. It's Bai Lu and Xu Kai's follow up after their amazing chemistry in The Legends!
Yang Zi, Richie Ren, and MC Jin sing theme song for upcoming mystery movie Silent Witness. The movie stars Yang Zi, Richie Ren, and Nick Cheung. It is set to premiere on August 2nd.
Trailer for sci-fi movie Shanghai Fortress. Starring Luhan, Shu Qi, and Godfrey Gao. The movie is set to premiere on August 9th.
Celebrity News:
Ma Yi Li and Wen Zhang announces their divorce. The two have been married for 11 years with two children. In 2014, Wen Zhang admitted to cheating on his wife with actress Yao Di during Ma Yi Li's pregnancy with their 2nd child.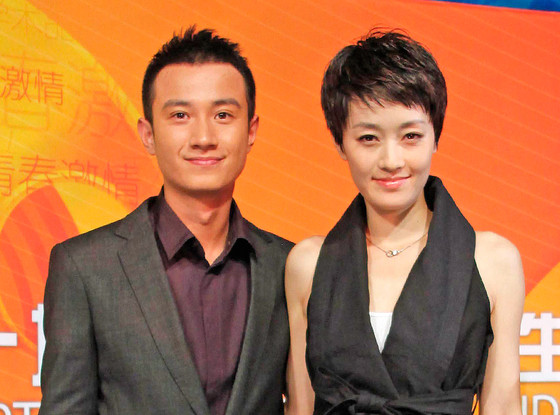 Ariel Lin announces in an interview that she is taking a break from her work as she and her husband have plans to start their family.
*All posts are gathered from various C-entertainment sources and do not belong to us. The sole purpose is to inform and share information.