This drama is probably the first drama to ever make me feel all sorts of emotions. I have never ever loved and hated a drama at the same time before. Watching Goodbye My Princess was like riding on a roller coaster, lots and twists and turns and ups and downs. And even though the drama had tons of angst and painful moments, it was still an outstanding and unforgettable drama.
Just an FYI, this review is going to be a tad bit longer than the usual ones I've written…
BEWARE OF SPOILERS!!! YOU HAVE BEEN WARNED!
Title: Goodbye My Princess (东宫)
# of Episodes: 52
Release Date: February 14th, 2019
Where to Watch: Viki
Plot/Storyline
Click here to see information about the plot and character list at my First Impression page on this drama.
Overall
Xiao Feng

Xiao Feng was my favorite character throughout the drama. The reason is because her character fully embodies what a typical person would react and be like if they were to be put in her situation. She's not strong yet, she doesn't yield down. She's weak, but still holds on to her beliefs. She may feel helpless, but never gives up hope. She's definitely not the strongest or most outstanding female protagonist, but she still stands out in her own way.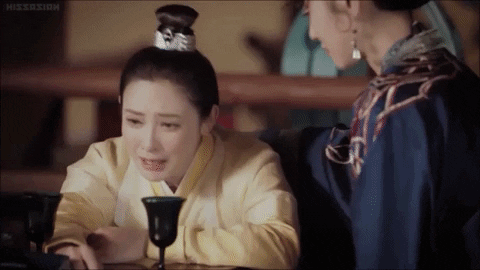 Watching her throughout the drama, I couldn't help but sympathize with her. All she ever wanted was to remain in Western Liang and roam the grasslands with her Little Red Horse and the person who she loves. She wanted freedom and the ability to choose her own life. But her status as the 9th Princess made her unable to do so. It was the reason why Gu Jian couldn't acknowledge his feelings for her, why Li Cheng Yin approached her, why she had to marry into a strange land, and why she had to submit to everyone all around her.
Li Cheng Yin
This guy… is full of crap. I loved and hated Li Cheng Yin. I liked his charisma and his love for Xiao Feng. Even after all the painful heart breaks he made Xiao Feng endure, he did truly love her. But it all doesn't justify his actions.
Li Cheng Yin, like Xiao Feng, was originally innocent and naïve. But once he starts to battle for the position of the Crown Prince, he becomes a scheming and heartless person. He manipulates and emotionally tortures Xiao Feng with the excuse of 'protecting her'. The more he made her miserable, the more his enemies would not hurt her. But the more she tried to get away from him, the more he tried to cage her in his palace. When he wants to, he'll be nice to her and shower her with his love. But other times, he'll outright insult her and label her as an evil and jealous woman. And this is why I hated Li Cheng Yin. He never cared about her feelings or what she wanted. He was possessive and only cared about himself. All that mattered to him was to keep himself satisfied. It was never about Xiao Feng or her happiness.
Xiao Feng and Li Cheng Yin
To be honest, I loved Xiao Feng and Li Cheng Yin together in the beginning. I loved how they met, fell in love, and devoted themselves to one another. But I don't think Li Cheng Yin ever deserved Xiao Feng. He was never honest with her and he never truly cared about what she wanted. He only cared about himself and what was good for him. Xiao Feng was just someone he could drag alongside him to keep him happy and make him feel good. Yes, he did love her and care about her. But Li Cheng Yin would always carry the title of the one who killed her grandfather and her maternal family. And, that's why, regardless of how he tries to make it up to her, he'd never be able to.
Another reason why Li Cheng Yin doesn't deserve Xiao Feng is because of how he treats her when they were married. I know he wanted to put a show on for his enemies and that was why he always pretended that hated Xiao Feng. But his actions were always so mean to her. She was patient with him and endured him and always give herself reasons as to why he was doing those things to her. But, in the end, his actions weren't necessary and just added to the sufferings that he had inflicted on her before.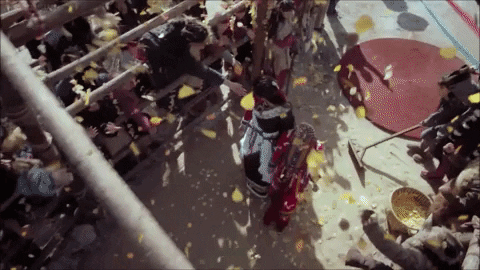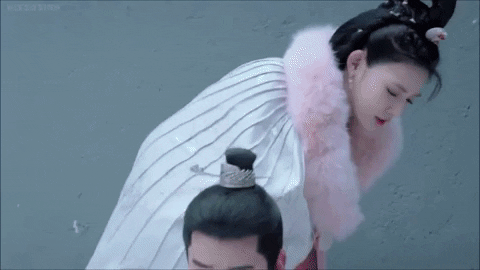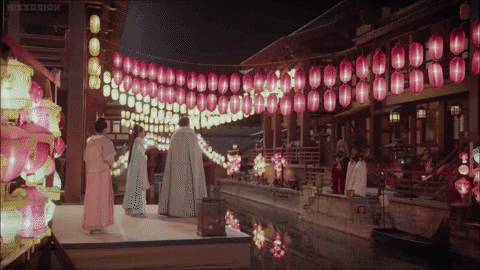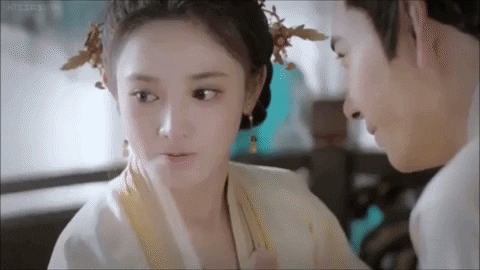 Gu Jian and Pei Zhao
An interesting turn of events is that both of these men were in love with Xiao Feng. And, unlike Li Cheng Yin, their love was more selfless and centered around the safety of Xiao Feng.
Gu Jian was Xiao Feng's Shifu and has been with her for many years. He is also the first person Xiao Feng loves. Even though he reciprocated her feelings, his adopted father forced him to give up his feelings and let her go. When he realizes how much pain and suffering Xiao Feng had to go through because of Li Cheng Yin, he begins to regret and wish that he had taken her away. His regret becomes his only reason for living, as he solely devotes himself to only protecting Xiao Feng.
I think the reason I love Gu Jian is because he always put Xiao Feng first, except for when he got her entangled with Li Cheng Yin. But, majority of the time, Xiao Feng was always on his mind and the first thing he thinks about is her. And, unlike Li Cheng Yin, Gu Jian was willing to give up his life for Xiao Feng.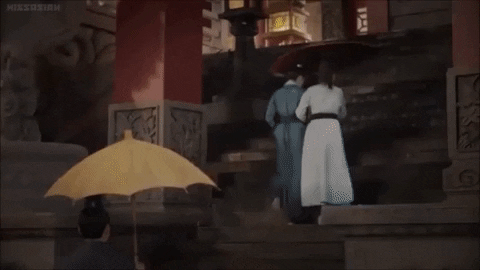 Pei Zhao, on the other hand, was silently in love with Xiao Feng. I'm not quite sure when his feelings developed or how it developed, but there were feelings. He was always there to protect her and bail her when she was outside of the palace doing her own things. He was her companion who accompanied her when she was lost in her own thoughts during the middle of the night. He was also her friend in need, when she needed someone to talk to.
But while Pei Zhao was good at protecting her and listening to her, he failed at truly understanding her. He knew that her marriage with Li Cheng Yin was torturing her and he knew how much she hated to stay in the palace, but he never said a word and he always caught her back under Li Cheng Yin's orders. He may have loved her and cared for her, but he would never sacrifice his life or betray Li Cheng Yin for her.
Ah Du
I think the only other character that I truly sympathized with, other than Xiao Feng and Ming Yue, is Ah Du. This girl is sooooo pitiful. Her entire clan was destroyed and she, like Xiao Feng, was forced to come to the Li Dynasty. But, unlike Xiao Feng who has the luxury of not remembering her memories, Ah Du had to live everyday remembering everything that happened. Whenever Xiao Feng talks about how much she misses home and how much she wants to see her family, Ah Du begins to tear up because she knows that there is no home for her to return to.
I feel sooooo bad for Ah Du. She always has to stay strong for Xiao Feng because she's the one who Xiao Feng comes to when she's sad or needs someone. Ah Du is so selfless and always puts Xiao Feng first before herself.
The End
If I had a word to summarize this entire drama, the word I would use is Tragic. From the beginning, Xiao Feng was never meant to live a happy life because she had to marry off into a kingdom far away from home and her romance with Li Cheng Yin was never meant to be good because he only approached her because he wanted to use her. Xiao Feng and Li Cheng Yin both were people who, in the end, fell victim to the struggle for power.
But even though this drama was a tragedy, I think it does a good depiction of political marriages, the struggle for power, and the sufferings of women who have to be sacrificed for the better good of the nation. In the end, happy endings are not always what happens and true love doesn't always prevail. Lots of things happen, people change and become different from who they were, and happiness doesn't always happen at the end of the road. And that's what this drama touches on. Yes, it breaks our heart to see Xiao Feng suffer so much from Li Cheng Yin and struggle to live a good and happy life. But it all just symbolizes and represents that reality isn't all just about happy endings.