Based off the romance-tragedy novel Eastern Palace by Fei Wo Si Cun. Goodbye My Princess is led by newbies Chen Xing Xu and Peng Xiao Ran. So far, the pacing of the drama has been quite fast and you get to know lots of the conspiracies that are going on between the two kingdoms. But I am very much enjoying the drama because of the two leads. Even though they're new to being leading characters, the chemistry between them is amazing!
BEWARE OF SPOILERS!!! YOU HAVE BEEN WARNED!
Title: Goodbye My Princess (东宫)
# of Episodes: 52
Release Date: February 14th, 2019
Where to Watch: Viki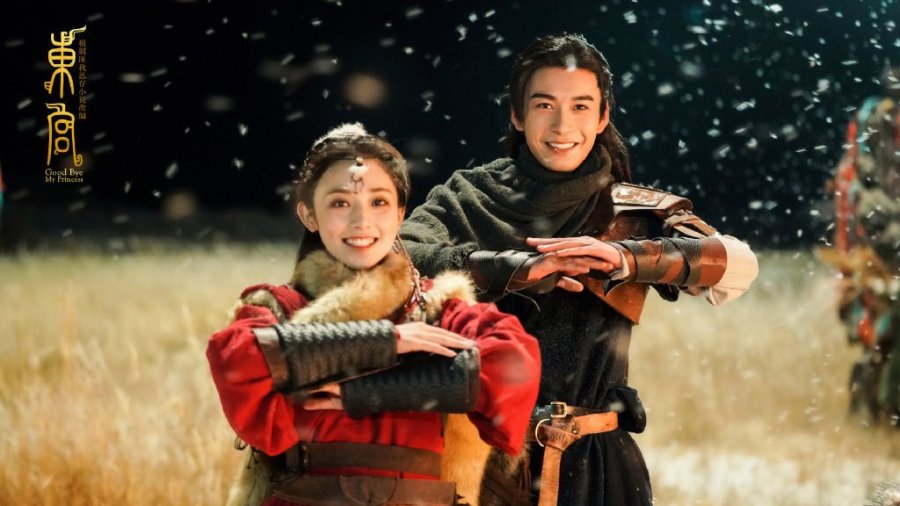 Why did I start watching this?
Because the two leads have adorable chemistry! I don't know much about both Peng Xiao Ran and Chen Xing Xu because they're still relatively new to the C-drama industry, but they are both rocking it so far in this drama. They're not totally into each other yet, but their interactions are cute. Peng Xiao Ran is beautiful as Princess Xiao Feng of Western Liang. And Chen Xing Xu is doing a good job at being the elegant, but childish 5th Prince, Li Cheng Yin. Chen Xing Xu might not be the best good looking C-actor, but I honestly think he's super handsome as Li Cheng Yin. They styled him really well in this drama! He's definitely much more handsome and dashing in this drama than as Yang Kang from Legend of the Condor Heroes 2017.
Plot
In order to establish a peaceful alliance between Western Liang and the Central Plains (aka Li Dynasty), a marriage agreement is formed for the 9th Princess and Crown Prince from the two kingdoms. Xiao Feng is the 9th Princess and the youngest daughter of the king of Western Liang. She is young, innocent, and full of energy. Her love for freedom makes her unable to accept the marriage alliance. After refusing to marry the Crown Prince, Xiao Feng is locked in the palace by her father. But she is saved by her Shifu (Gu Jian) who promises to come for her after three days and they will escape together. Happy to be free, Xiao Feng agrees.
In the Central Plains, the Crown Prince is sent to guard the border cities after a dispute with the Emperor. Before departing, the 5th Prince, Li Cheng Yin, pleads with his father to follow his older brother. Although the Empress is reluctant to part with her son, the Emperor agrees and Li Cheng Yin is happy to be able to leave the capital city.
On the way to the border cities, the Crown Prince and his group are attacked by masked men. This ultimately leads to the death of the Crown Prince. But in the midst of the chaos, Li Cheng Yin is able to escape but ends up missing.
As Xiao Feng is waiting for her Shifu to come get her, she sees an unconscious Li Cheng Yin nearby. Because of her good nature, she helps the man by bandaging his wounds and taking her with him. When Li Cheng Yin awakens, he mistakenly believes she is after his life and attacks her. But Xiao Feng clears the misunderstanding and tells him it was her who saved his life.
Eventually they separate and both go on their own ways. Xiao Feng continues to wait for Gu Jian and Li Cheng Yin decides to stay to find who were the people who killed his older brother. But the separation is short and they eventually meet again through Gu Jian on the pretense that he is taking her to meet a "good man". This time, Xiao Feng officially introduces herself as Princess Xiao Feng. But, Li Cheng Yin lies about his name and status. He tells her that his name is Gu Xiao Wu and that he is a tea merchant. With this, Xiao Feng leaves with the two to escape from her arranged marriage.
And that's a wrap!!! I've only watched the first three episodes, and LOTS of things happen… A few hidden secrets are already unraveled, but I don't want to spoil anything!!! So, if you want to know more, then you have to watch it!
Cast/Characters


Xiao Feng (小枫), Peng Xiao Ran
9th Princess of Western Liang. Youthful, full of energy, and has a fiery personality. She refuses to be married to the Crown Prince and only wishes to be free. At first she likes Gu Jian, her Shifu, but eventually falls in love with Li Cheng Yin.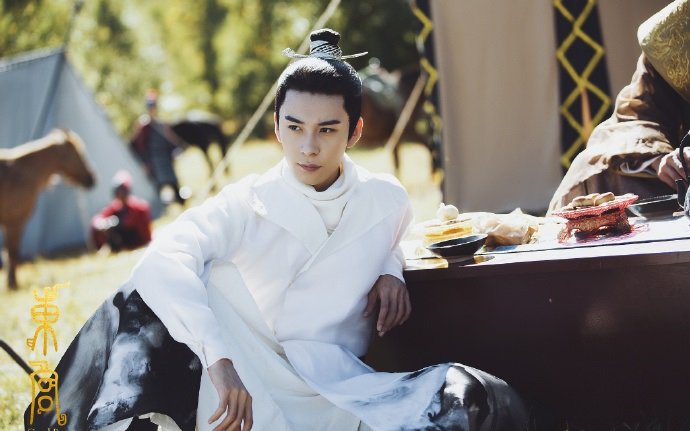 Li Cheng Yin (李承鄞)/Gu Xiao Wu(顾小五), Chen Xing Xu
5th Prince from the Central Plains. He is young, innocent, and wants to leave with his brother to experience life outside of the capital city. He initially wants to help Gu Jian and Xiao Feng be together, but ends up falling for her instead.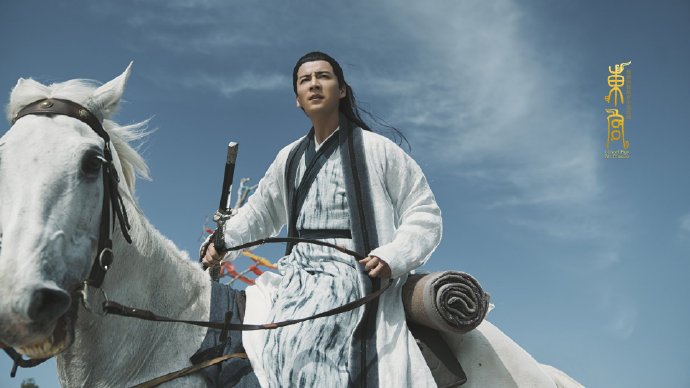 Gu Jian (顾剑), Shawn Wei Qian Xiang
Xiao Feng's Shifu and Li Cheng Yin's older cousin. His family was killed because of a conspiracy and he was taken to Western Liang for safety by his godfather. In order to get revenge for his family, he has to forsake his feelings for Xiao Feng.
Overall Impression
Surprisingly, I am quite liking it so far. The drama isn't bad. But it's not really my cup of tea. I'm usually into dramas where the characters are a bit more mature and the female lead can kick-ass. But I'm finding myself liking it more and more the more I watch it.
I think one of the reasons I love it is because of the chemistry between the two leads. So far, there isn't much romance because they're still getting to know each other. But the chemistry IS THERE! There are sparks everywhere when they're together and I'm loving it!
As of now the pacing of the story is very fast. Lots of secrets are already being revealed and you can see that the weight on the main characters (especially, the male lead) is getting heavier and heavier. I can see why he had to become the ruthless person that he had to be. It's because he carries a heavy burden. Just like Mei Chang Su/Lin Shu (from Nirvana in Fire) had to carry on the burden of redeeming the Chiyan Army's reputation, Li Cheng Yin also has to clear the name for his maternal family and get revenge on those who are after his life. Unfortunately, this means he has to make certain sacrifices…
And this is the part I am truly dreading. In the novel, not only does Li Cheng Yin become someone who is ruthless and cruel, but he betrays and breaks Xiao Feng's heart over and over again. The drama hasn't gotten to those parts yet. But with how I'm loving Xiao Feng and Cheng Yin's romance, I just know that I'm going to be heartbroken once those moments arrive. I'm not sure of how different the ending will be from the novel, but just knowing how the novel is, there's going to be plenty of heart wrenching scenes. So while I'm enjoying watching the fluffy romance and the parts where they're both happily in love with one another, I'm also preparing myself and my tears for what's to come.
Here's an MV with the theme song. I love this song!
Even though the novel hasn't been translated, I've found a post by someone who has written a review which details the entire novel. If you don't mind spoilers, please go ahead and read it. Then, you'll understand how and why this story is so tragic. Click here.