It's that time of the year again where highly anticipated films are being pushed out for the biggest holiday in China, Chinese New Year! We see films from highly anticipated directors like Stephen Chow, Han Han, Alan Mak, and Ning Hao this year.
It has been a tradition to watch movies on this long holiday and usually Chinese New Year films top the box office bringing billion of yuans.
Last year, the box office raked in more than 5 billion yuan and the number is expected to climb up this year. This year, we have over 10 films that premiere on the first day of Chinese New Year (Feb 5th). Let's see which one will come out on top.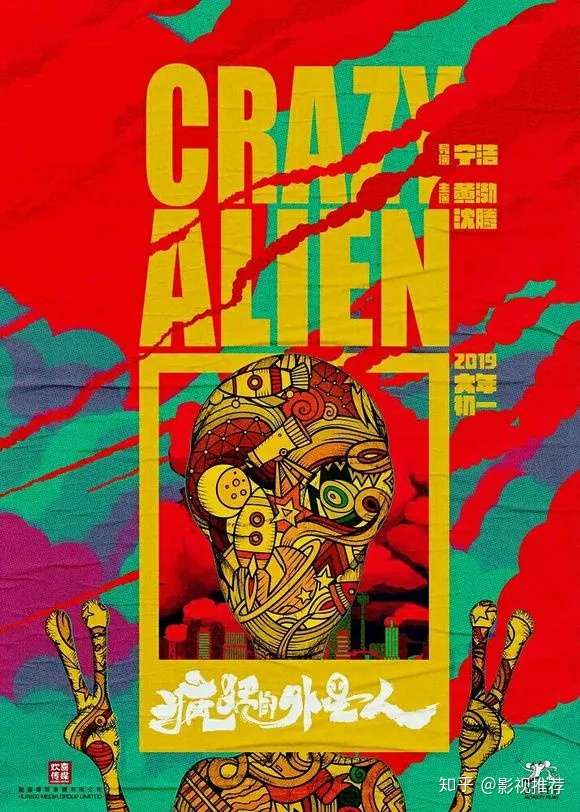 Title: Crazy Alien (疯狂的外星人)
Director: Ning Hao (directed Crazy Stone, Crazy Racer)
Genre: Comedy
Starring: Huang Bo, Shen Teng, and Mathew Morrison
Synopsis: A monkey trainer whose act goes wrong after an alien crash lands on Earth and injures his monkey. Desperate to perform the act, he attempts to train the alien instead, though is punished after the alien regains his powers. (IMDb)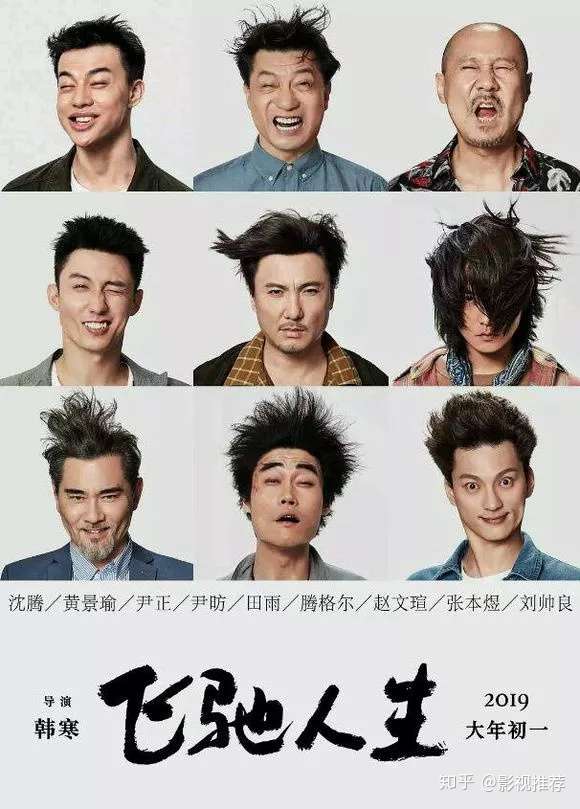 Title: Pegasus (飞驰人生)
Director: Han Han (directed Duckweed)
Genre: Adventure, comedy
Starring: Shen Teng and Huang Jingyu
Synopsis: Zhang Chi, a hubris and dominating six-time racing champion, falls from grace following a crisis. After a five-year suspension from the motorsport, the now single-father to a six-year-old boy throws down the gauntlet once again to a younger generation of racing geniuses, and vows to regain his past glory. With few years left in a professional career at almost forty, the father-and-son duo braves a brand-new world of auto-racing which puts them into some rather ironic situations. To guard the honor and a father's promise to his son, Zhang Chi regroups with his former teammates on the journey back to the race course. Together they roll with the punches and launches a serious attack for the championship. (IMDb)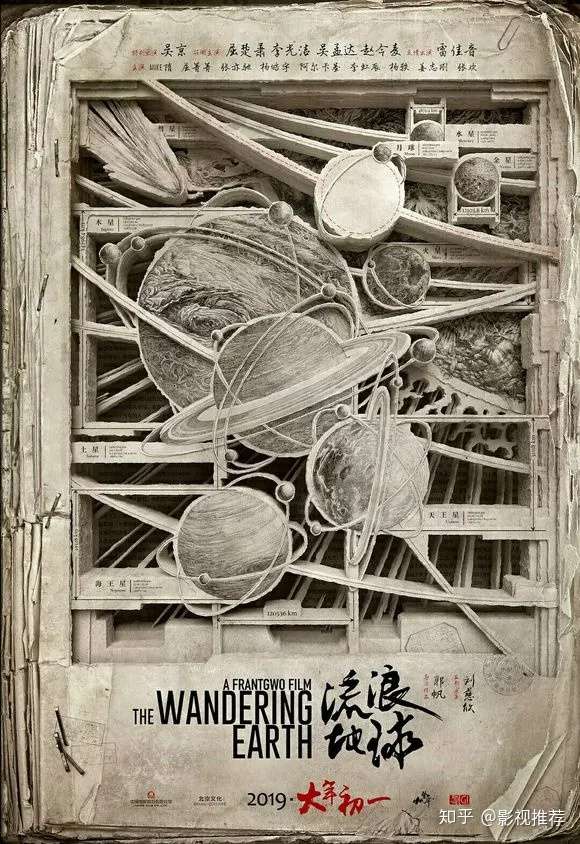 Title: Wandering Earth (流浪地球)
Director: Frant Gwo (supporting directors include Ning Hao, Rao Xiao Zhi and Wu Jing)
Genre: Sci-fi
Starring:  Guangjie Li, Chuxiao Qu, Man-Tat Ng
Synopsis: The sun was dying out, people all around the world built giant planet thrusters to move Earth out of its orbit and to sail Earth to a new star system. Yet the 2500 years journey came with unexpected dangers, and in order to save humanity, a group of young people in this age of a wandering Earth came out boldly and fought hard for everyone's survival.(IMDb)
Title: The New King of Comedy (新喜劇之王)
Director: Stephen Chow
Genre: Comedy
Starring: Wang Baoqiang and Jing Ruyang
Synopsis: Stephen Chow is back with the new comedy The New King of Comedy which will probably follow the same genre as his hit film The King of Comedy released back in 1999. The new film is about the quest of a small-town woman trying to be a film star.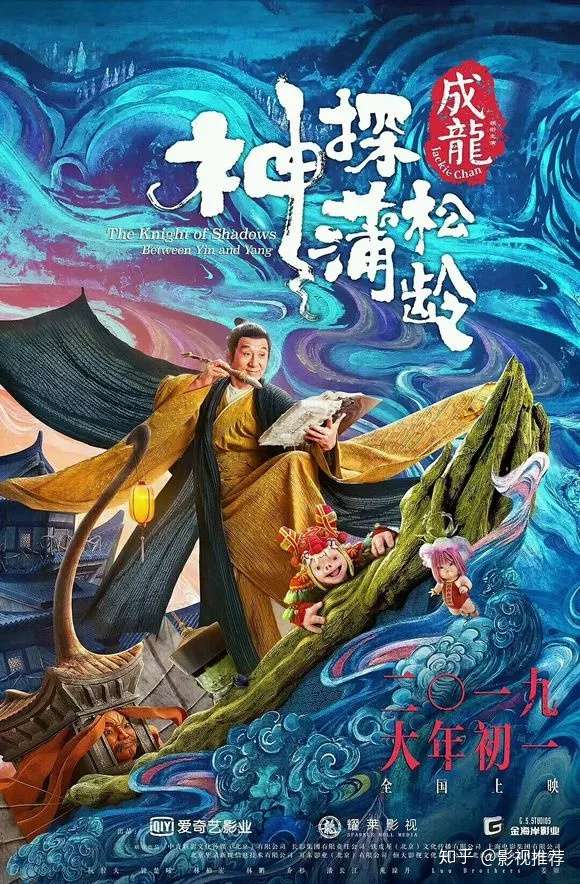 Title: The Knight of Shadows: Between Yin and Yang
Director: Jia Yan
Genre: Comedy, Action
Starring: Jackie Chan, Elane Zhong, Ethan Ruan
Synopsis: A legendary demon hunter (Jackie Chan), tracking down beasts that enter the human dimension, assisted by a lawman protégé and a motley group of friendly monsters. (IMDb)
Title: A Boyfriend for my Girlfriend (情圣2)
Director: Song Xiaofei
Genre: Comedy
Starring: Wu Xiaobo, Bai Bai He
Synopsis: The second installation to the film Some Like it Hot (情圣).
Title: Integrity (廉政风云 廉政風雲煙幕)
Director: Alan Mak
Genre: Crime
Starring: Sean Lau, Nick Cheung
Synopsis: Integrity is an upcoming Hong Kong crime film written and directed by Alan Mak and starring Sean Lau, Nick Cheung, and Karena Lam. The film revolves around an ICAC case involving the selling of smuggled cigarettes and is the first installment of a planned trilogy. (Wiki)
Title: Boonie Bears: Blast into the Past
Director: Ding Liang
Genre: Animation, comedy
Synopsis: The beloved Boonie Bears return with its 6th series. Vick and the bears find themselves stuck in the ancient past surrounded by gigantic animals who all seem to have one thing in mind—lunch! When our heroes get separated, Briar meets a young wolf named Feifei, who is intent on becoming a brave warrior. Meanwhile, Bramble and Vick run into problems of their own when they are captured by a tribe of primitives whose leader falls heads over heels for Vick. This is an adventure, unlike anything they've ever faced before! Will they be able to reunite and make it back before they are stuck forever in the past?
That's the list for movies to be released for Chinese New Year 2019. Happy Chinese New Year! Hope everyone has a wondering holiday with friends and family. >.<