Some classics like the Condor Trilogy probably get remade once every few years or so, so it's no surprise if you see them on this list. This year, however, the list of remake is so much longer than normal!  New faces playing old roles…that's always a hit or miss but lots of anticipations and hypes for some of these dramas.
The Story of a Noble Family (Chinese: 金粉世家) is a 2003 Chinese television series based on Zhang Henshui's novel Jinfen Shijia. The series was first broadcast in 2003 on CCTV in mainland China starring Chen Kun, Don Jie, and Liu Yifei. The new version is expected to start filming in March 2018 with 2 parts and a total of 80 episodes. Replacing the original three will be Ouyang Nana as Bai Xiuzhu, Neo Hou as Jin Yanxi, and Hu Bingqing as Len Qingqiu.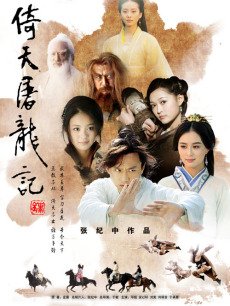 The Heaven Sword and Dragon Saber (倚天屠龙记) is a wuxia novel by Jin Yong (Louis Cha). It is the third installment in the Condor Trilogy and is preceded by The Legend of the Condor Heroes and The Return of the Condor Heroes. The Condor Trilogy is such a classic that has been made and remade numerous times now. The last adaption of this series was back in 2009 Deng Chao, An Yixuan, and Liu Jing. Zeng Shunxi, Chen Yuqi, and Zhu Xuedan will resume the role in the 2018 version as Zhang Wuji, Zhao Wei, and Zhou Ziruo.
Another one of the Condor Trilogy will be remade is The Return of the Condor Heroes (神鵰俠侶). The last adaption was back in 2014 starring Chen Xiao and Michelle Chen. No news yet on who will be our new Xiao Long Nu and Yang Guo.
Half a Lifelong Romance (半生緣) is a Chinese novel by Eileen Chang. This is another classic that will be remade this year. The 2003 version, Affair of Half  a Lifetime, starred Ruby Lin, Jiang Qinqin, Tam Yiu Wen. In the new version, Carina Liu will resume the role of Gu Manzhen, Jiang Xin will play Gu Manlu, and Zheng Yuan Chang will play Shen Shijun.
Meteor Garden (Chinese: 流星花園) is a 2001 Taiwanese drama starring Barbie Shu, Jerry Yan, Vic Zhou, Vanness Wu and Ken Chu. It is based on the popular Japanese manga series, Boys Over Flowers. There have been many adaptions made from South Korea and Japan but this might be the first in China since 2001. Our new Dao Mingsi, Hua Zelei, Xi Men, and Mei Zuo will be played by Wang Hedi, Guan Hong, Wu Xize, and Liang Jing Kang. The heroine Shan Cai will be played by Chen Yue.   
Summer's Desire (Chinese: 泡沫之夏) is another 2010 Taiwanese drama series starring Barbie Hsu, Peter Ho, and Huang Xiaoming. It is based on the novel of the same name by Ming Xiaoxi. This will be the first adaption of Summer's Desire. Ou Cheng will be played by Qin Junjie.  Huan Shen Chi as Luo Xi Sophie Zhang and Yin Moxiao. This drama is still currently in the filming process.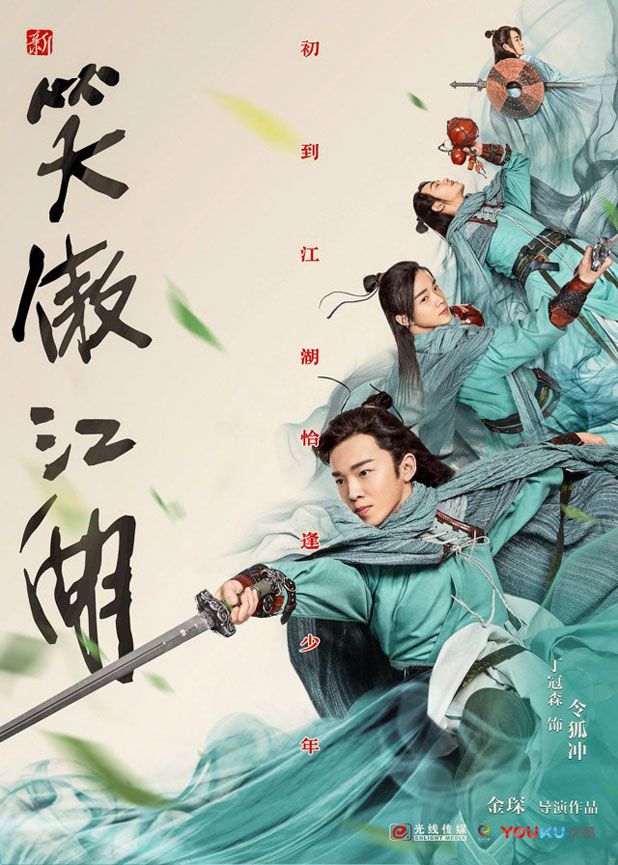 The Smiling, Proud Wanderer is a wuxia novel by Jin Yong (Louis Cha). It was first serialized in Hong Kong in the newspaper Ming Pao from 20 April 1967 to 12 October 1969. The Chinese title of the novel, Xiao Ao Jiang Hu, literally means to live a carefree life in a mundane world of strife. The last adaption was in 2013 starring Wallace Huo and Chen Qiao En. The 2018 adaption will be a webdrama starring a group of young actors/actresses.  Ding Guan Sen will play the lead Linghu Chong, and Ding Yu Xi as Dong Fang Bu Bai.
The Handsome Siblings or The Proud Twins  (小魚兒與花無缺) is a wuxia novel by Gu Long. The last version was the Hong Kong-Chinese version in 2005 was played by Dicky Cheung, Nicholas Tse, and Fan Bingbing. (But of course, Jimmy Lin's version was also very notable) In this new adaption, Chen Zhe Yuan will play Xiao Yu Er and Hu Yi Tian will play Hua Wu Que.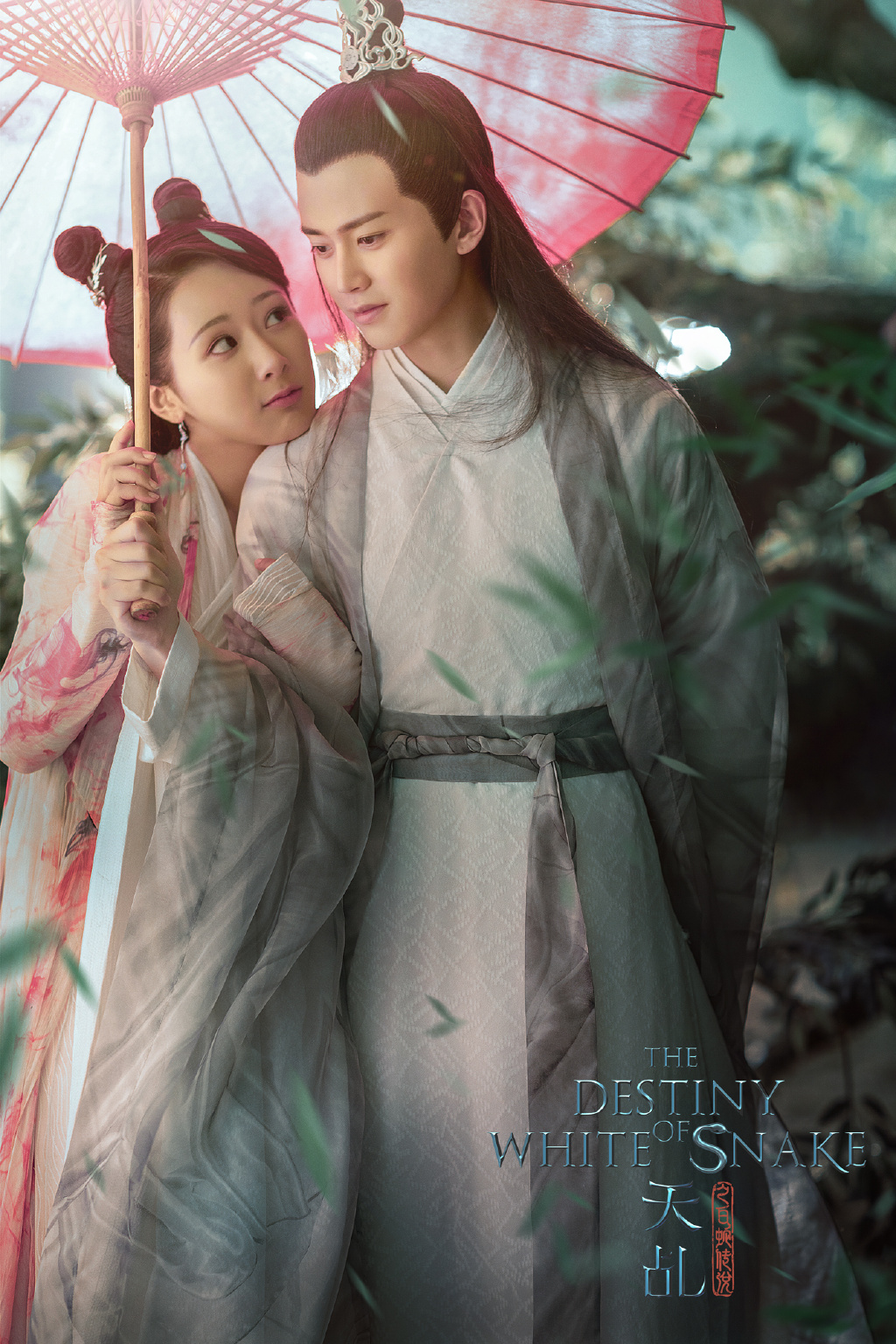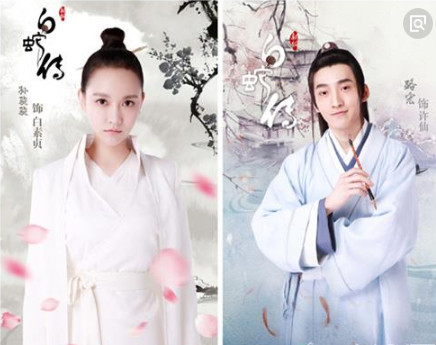 The Destiny of White Snake (Chinese: 天乩之白蛇传说) is an upcoming Chinese television series, loosely on the Chinese ancient folk legend Legend of the White Snake. It stars Yang Zi, Allen Ren, Mao Zijun and Li Man. There have been so many versions of this storyline and so many other spin-offs. Beside this one, The Legend of the White Snake (白蛇传) is another version of the remake that will be released in 2018 also.  This version star Sun Xiao Xiao, Lu Hong, Zhang Tian Yang and Wang Yu.
A Step into the Past is based on Huang Yi's novel. The most notable version is the  2001 Hong Kong television series produced by TVB starring Louis Koo, Raymond Lam, and Sonia Kwok. The 2018 version star Niu Zi Fan, Guan Xiao Ting, and Chen Sean. The series already aired on Youku on January 18.
I feel like a lot of the remakes are used to promote new faces but there's definitely a few anticipations on this list for me. Hu Yi Tian as Hua Wu Que, Allen Ren in the Destiny of White Snake, and The Heaven Sword and Dragon Saber in general. Though the 2000 is such a classic for me tho. Hard to picture a different Zhang Wuji! =D.
Which one do you most look forward to on the list?