I remembered making a post for Zhao Liying's birthday last year when our website was first made. How time flies! Can't believe it's been a year ago since out blog was first created! >.< For those who don't know, Zhao Liying is a fave on our site… So, of course, we would be celebrating her birthday here! =D
Short introduction taken from Wiki: Zhao Liying (born on 16 October 1987), also known as Zanilia Zhao, is a Chinese actress. She is best known for her roles in television series Legend of Lu Zhen (2013), Boss & Me (2014), The Journey of Flower (2015), The Mystic Nine, Noble Aspirations (both in 2016) and Princess Agents (2017); as well as the film Duckweed (2017). Currently, she is one of the highest paid Chinese TV actresses.
This year, Liying celebrated her birthday with people from her studio again. She posted the pictures and wrote, "Today, I'm surrounded by a cup of happiness. Today, I'm surrounded by presents. Today, I'm surrounded by you. Thank you all for giving me this giant cup of happiness. There are stars above and there are you guys beside me. We are attracted (connected) to one another."
Other close friends also sent their birthday wishes including her "big brother" Xie Na, Zhou Dongyu, Yang Zi, Eddie Peng, He Jiong, Chen Xue Dong, director Han Han, and more.
Recap of her 2017
Liying starred in 2017 Chinese New Year film Duckweed where she played the mom of Deng Chao and the wife of Eddie Peng. The film was a commercial hit and gave Liying recognition as a film actress.
I'm sure you all remember our Chu Qiao in the drama Princess Agents. Princess Agents was a commercial success and received praise for its storyline and performance. The drama surpassed 40 billion online views making it one of the most watched dramas online. It also received a pretty good TV rating (above 2%).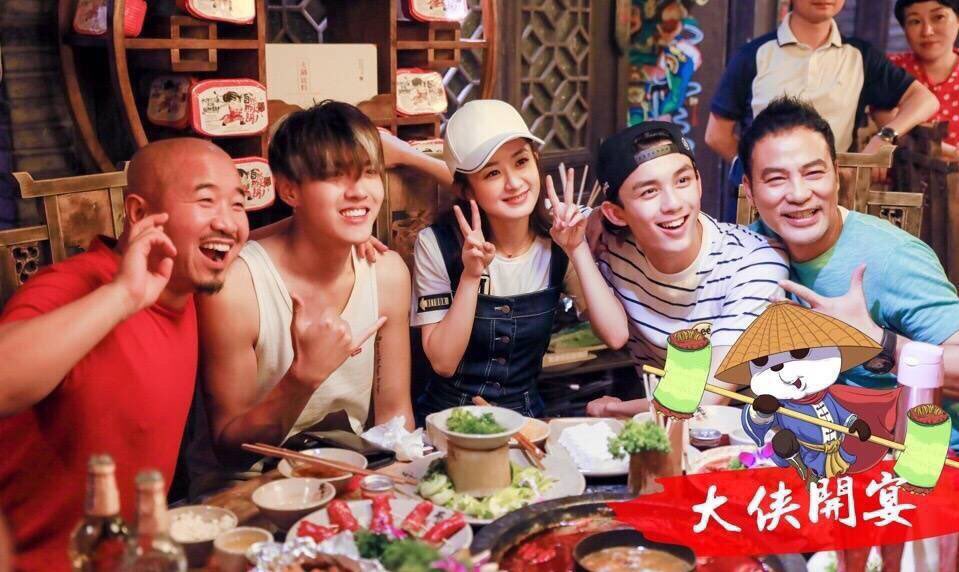 In addition to all the films and dramas, she was also part of the fixed cast on in variety show, 72 Floors of Mystery, along with Wu Lei, Kris Wu Yifan, and others. This is her second variety show where she joined as a fixed cast member.
Liying also started appearing on the cover of more and more magazines this year. I think the year before she was only on two magazine covers but this year she graced the Cosmopolitan November 2017 issue, Grazia June 2017 issue, TrendsHealth August issue, Cosmobride, Bazaar, and Marie Claire!! She is also slowly breaking into the fashion industry as the ambassador for Dior.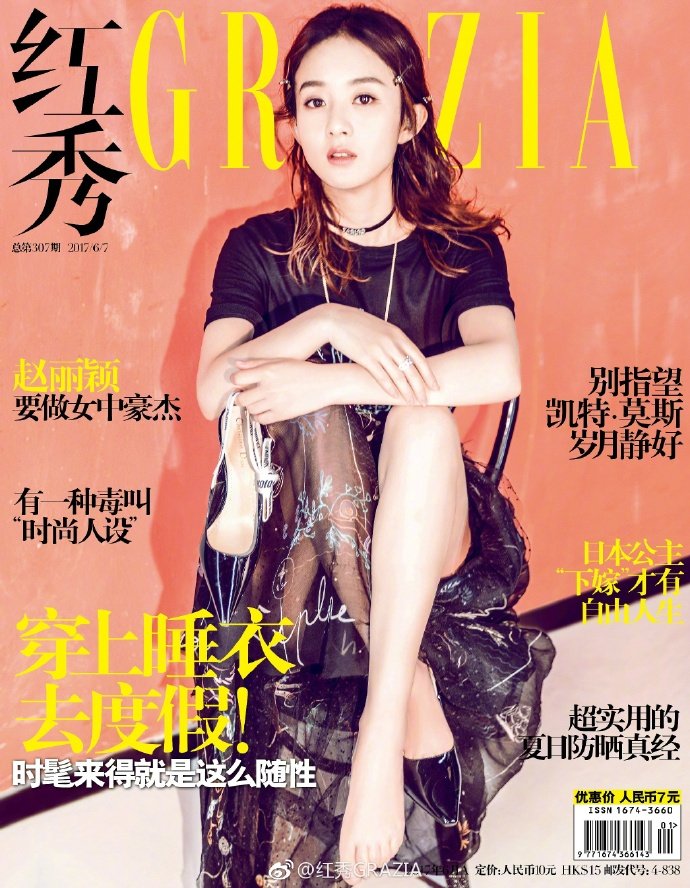 Liying also invited for her first wax figure at Madame Tussauds Beijing!
I would also list her endorsements, but there are just too many to remember! She recently started endorsing the chocolate Pocky. There's Asus, Bamboo Plus, Dove, Xtep, Hanamino, Chando, and so much more!!
Upcoming films and dramas to look forward to in 2018: 
Eternal Wave, starring Zhao Liying, Aaron Kwok and Zhang Han will be released November 3rd, 2017. This film has been on the shelf for quite a while but they finally released a date for when it will hit theaters!
The Monkey King 3. Starring Aaron Kwok, Feng Shao Feng, Him Law and Zhao Liying will be hitting the theater on Chinese New Year 2018. (Feb 16, 2018). This will be her second Chinese New Year film (after Duckweed) and a big production film with a lot of hypes and expectations. Hopefully, it'll do well.
She was recently confirmed to be filming drama, The Story of Ming Lan, with Feng Shao Feng. The filming started October 13th (2017). Hunan TV picked it up already and it is expected to be released sometime in 2018.
Liying was filming for a modern drama, Our Glamorous Time, starting in June and it was recently announced that she wrapped up filming already! The male lead is Jin Han, an actor signed under her studio.
She has accomplished a lot within a year! Hopefully, her next year will just be as successful. >.< (of course hoping love will come her way too! =D). Happy birthday to Zhao Liying!