Our Glamorous Time (你和我的倾城时光) is based on a novel by the same name written by Ding Mo set in the corporate business world.
Production Company: Beijing  Film Media Co.
Filming Locations: Wuhan, New York
Director: Zhang Feng
Screenwriter: Ji'an
Producer: Chen Jianjun
Episode Count: 30
Shooting Time: ~3 months.
Synopsis: 
Because his family business is experiencing difficulties, Li Zhicheng is forced to abandon his role in the military and return home to save their business. He accidentally meets Lin Qian who is about to start working for his company and she leaves a lasting impression. Lin Qian is a very honest and kind-hearted woman. She uses her experience to help Li Zhicheng rebuilt his company. Eventually, Li Zhicheng manages to bring the company back to life. Li Zhicheng and Lin Qian get to know each other little by little and fall in love.
The book was being translated here but it seems like translations stopped a year ago.
Cast:
Zhao Liying as Lin Qian
Jin Han as Li Zhicheng
Jin Han is signed to Zhao Liying's studio. He also worked with her before in Princess Agents, where he played Zhao Xifeng.
Cao Xiwen as Zhu Han Jing
Yu Hao Ming as Gu Yanzhi
Meng Rui as Chen Zheng
Su Mang in a guest role
Liu Fan Fei as Li Zhicheng's half sister
Guest roles rumors:
Jin Dong as Zhao Liying's brother, Lin MoChen. However, he hasn't been seen filming as of now.
Zhu Zixiao as Ning Weikai and there are some pictures of him on set.
Booting Ceremony:
Filming BTS: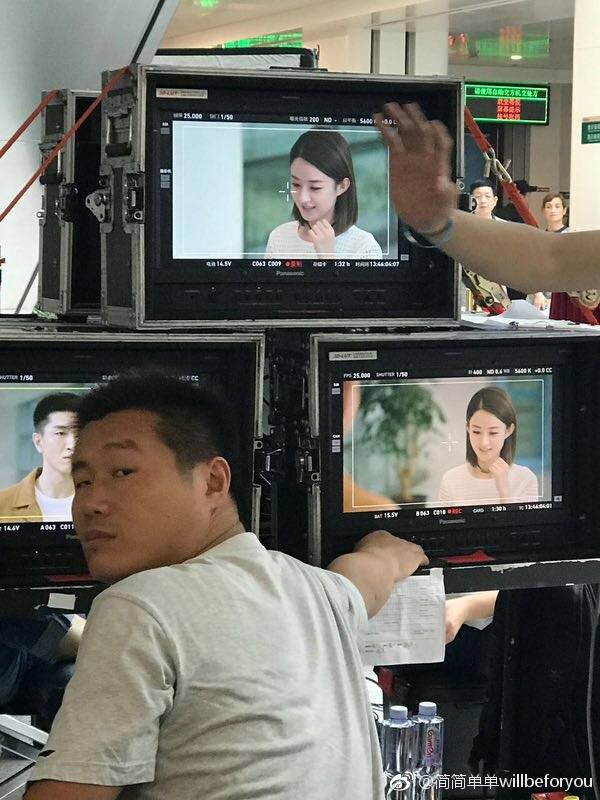 Impressions:
I am not a fan of Ding Mo's adaptations so far. It always came down to the writing, which I felt really took away everything that worked in the books for me. And I am really hoping this drama will be the exception. Sadly after some detective work I found out that the screen writer's previous work is General and I. This doesn't make me feel any better since she made a lot of changes to the original story in that drama.
Production has been pretty secretive with their filming, but like any adaptation it is bound to have changes. I just hope they keep the relationship and development similar. Jin Han and Zhao Liying actually fit the characters. Overall, I feel like everyone kind of fits their role. Now the question is will they be able to do a good adaptation of the book?
The drama is getting a second love line, which was not in the book. This is typical of these adaptations and I am actually looking forward to it since it will expand a character that I liked in the book. From some fantakens, I am guessing that it will be between Gu Yanzhi  and Li Zhicheng's half sister. At the same time, I am sad that it will cut into Lin Qian and Li Zhicheng's screen time.
Baidu Baike has its English title as You and Me in Time, which I actually like better than Our Glamorous time. However, since production has not released anything I don't know for sure. Dragon TV and Hunan seem to be competing for broadcasting rights.
Besides the screenwriter, I am just a little afraid that shooting time is a bit tight due to Zhao Liying's schedule. The whole cast sounds super exhausted on their weibo posts. If they keep somewhat to the original story this can be a great romance drama. So I started my prayer circle for the story and hopefully it won't let me down.
Are you anticipating this drama?