Although it has been a known secret for the longest time but Zhang Ruoyun and Tang Yixin had now officially announces their relationship to the public on Weibo!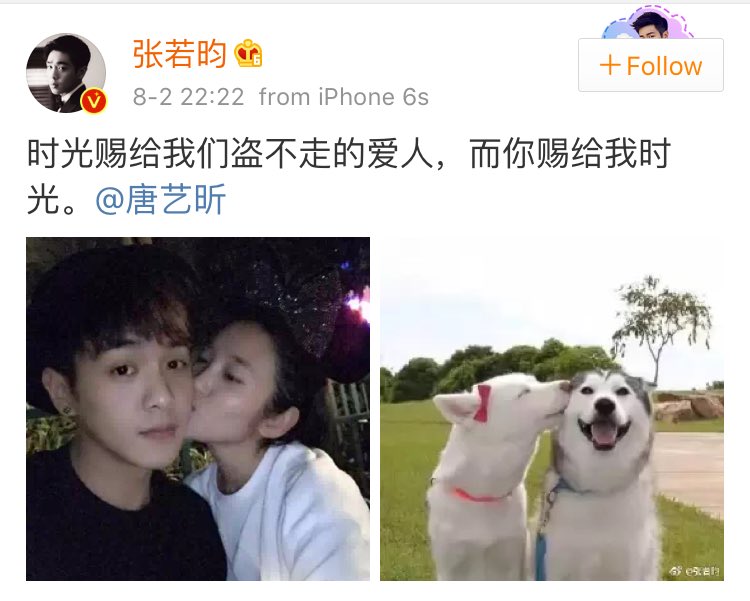 Zhan Ruoyun posted on Weibo that on August 2nd with the picture above and a cute message "Time gives us lover and you give me time"  Tang Yixing replied with "Rewind to the beginning.  Still love you the same."
The two had been known to be dating for 6-7 seven years now and there were a lot of rumors between the two since then but they had never confirmed nor denied those rumors. They are known to be a very low-profile couple. According to the rumor, the two met at a traffic light intersection and that's why there's a traffic light at their home. (Cute. 🙂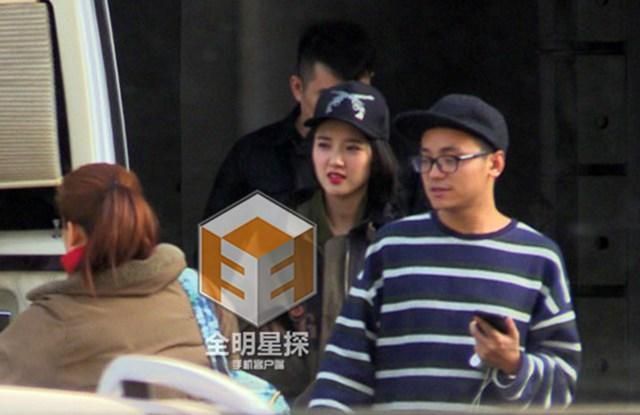 The two spotted going on a trip to Japan together.
Fans spotted matching tattoos on their ankles.
Speculations that the two are living together now because similar backgrounds and furniture had been spotted in their pictures.
In the more recent interview from Happy Camp- Secret Garden Tang Yixing was asked that if she was stranded on an island and can only bring one thing, what would she bring. Her reply was "boyfriend"
Congratz to the lovely couple! I think I'm hearing wedding bells soon! XD