We are trying something new. Every once in a while we will post a feature about a celebrity. We are still figuring out the format, so if you have any recommendations please let me know. Since I have been obsessed with Princess Agents recently, I found it only fair to do one on Lin GengXin. I first saw him in Scarlet Heart and I have seen him in another movie, but I didn't pay too much attention to him until this role. I have to say I am impressed with his depiction of Yuwen Yue.
Update: I found this funny compilation video =D Enjoy
Lin GengXin (林更新), also known as Kenny Lin, was born on February 13, 1988, in Shenyang City, Liaoning Province. He graduated from the Shanghai Theater Academy in 2011. That year he rose to popularity as the 14th Prince in Scarlet Heart/ Bu Bu Jing Xin. His next hit was the movie, Young Detective Dee, with Mark Chao. This led to the start of a successful movie career. Right now he is one of the highest grossing male actors of his generation since he has starred in several box office hits.
TV roles:
14th Prince in Bu Bu Jing Xin (2011)

Xuan Yuan Sword (2012)

Drama Go Go Go with Ruby Lin (2012)

Dancing Legend  (2013)

Zhao Zilong in God of War (2016)
Yuwen Yue in Princess Agents (2017)
Relevant Movie roles:
Young Detective Dee (2013)
My Old Classmate with Zhou DongYu (2014)
Black & White: Dawn of Justice with Mark Chao (2014)

The Taking of Tiger Mountain (2014)

For a Few Bullets (2016)

Swordmaster (2016)

The Great Wall (2016)

Journey to the West: The Demons Strike Back (2017)
Right now you can find him on Princess Agents and Baby, Let me Go (variety show).
Tidbits:
His best friend is Mark Chao and he often goes on trips with Mark Chao and his wife Gao Yuan Yuan. They have such a big bromance that Gao YuanYuan once told him to give Mark back to her =D
Joking around with each other's roles:
He is said to be very very shy. Fellow actors, Mark Chao and Feng Shaofeng, have mentioned in interviews that he is really shy. Most recently, Zhao Liying said that after shooting a kiss scene he ran away while covering his face. Fans of the drama also pointed out that even when shooting certain scenes you can see that his ears are really red.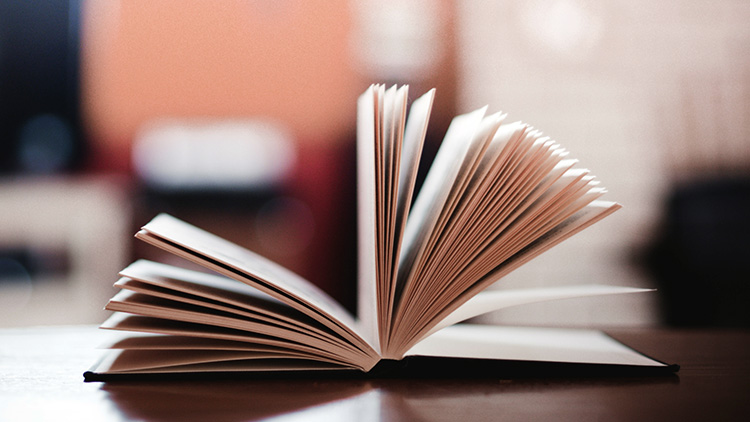 and let's not forget this behind the scenes clip:
More moments: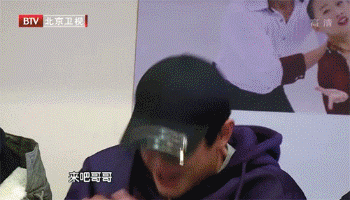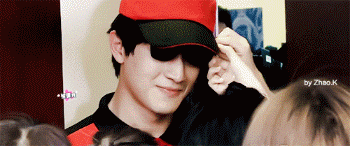 shy with girls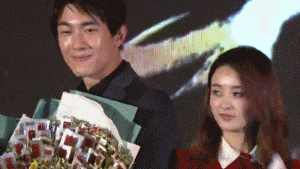 shy with boys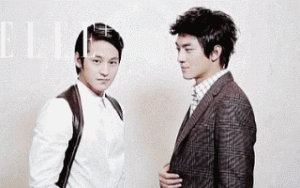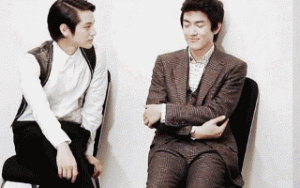 lol he embraces his shyness, once saying that he likes that he is so shy.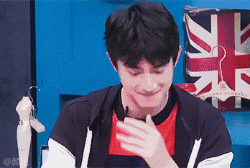 Fans often find him in local places:
He is also known for really liking spicy foods and being a good cook. In an interview, he said he considers himself an ugly, but nice guy. And calls himself 林狗 (Lin dog?) since his college years. In college, his dorm room was in such bad condition that he and his roommates just called each other dogs plus their respective surnames.
Edit: I wanted to add that he often reads Weibo messages to him. His likes on Weibo are full of fans asking him for a happy birthday message.
Anyways, Lin GengXin is doing a great job with his character in Princess Agents. And now I am curious to check out some of his other movies since none of his other dramas sound appealing to me. I think I may start with the ones with Mark Chao, I love a good bromance.