Entertainment Update: New stills for The Legends of Monkey King, A Life Time Love, King's Woman, Advisors' Alliance, The Destiny of the White Snake, Entrepreneurial Age, Princess Agents, Nirvana in the Fire, Fight Break Sphere,  Mark Chao's Trailer for Midnight Diner, Yang Mi's leading man for Legend of Fuyao, Yuan Hong's Wedding Anniversary
Drama News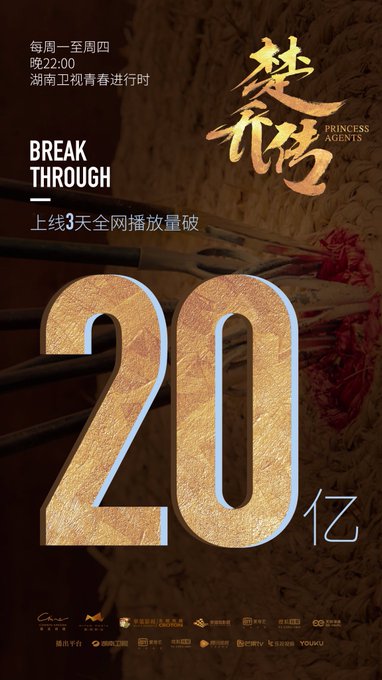 Princess Agents broke 2 billion online views in just 3 days!!
If you haven't had enough of Yuwen Yue and Xing Er in Princess Agents, here's a cute gaming add that the two did together! >.<
Zhao Liying also attended a fan meeting to promote Princess Agents. The rest of the cast was not there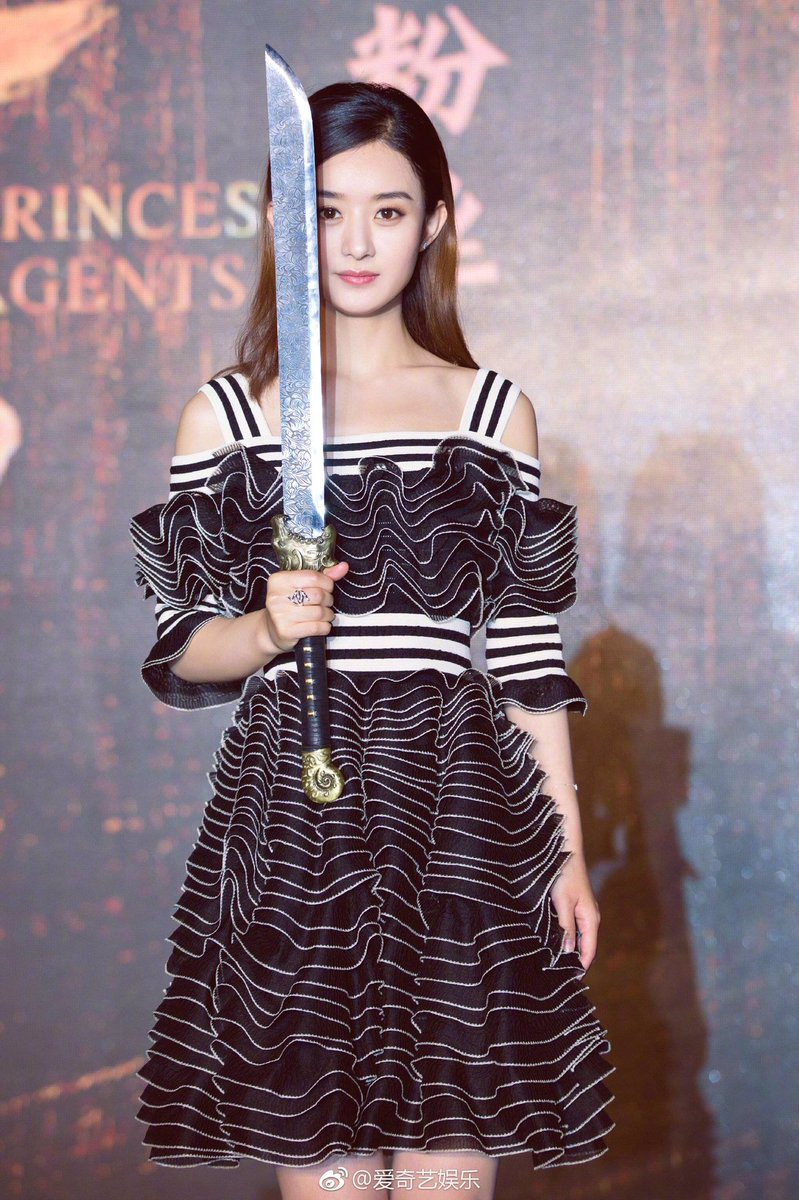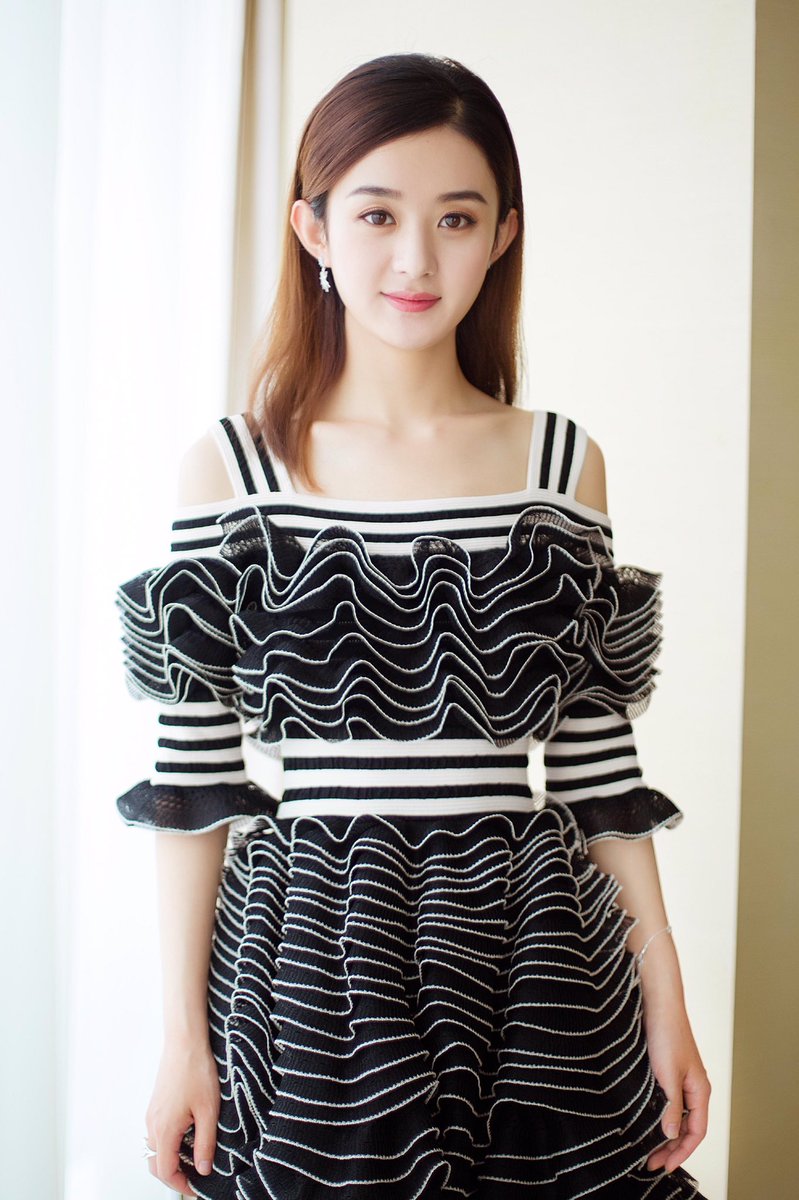 Another Journey to the West drama in the making. This time it is called The Legends of Monkey King with Raymond Lam as the monkey
Japanese actor Akanishi Jin
Jiang Meng Jie
Wu Kenji
The King's Woman starring Dilireba and Zhang Vin dropped another set of stills. This drama is expected to air this summer too. No confirmed date yet
Premiere June 22nd, The Advisors' Alliance starring Wu Xiu Bo and Liu Tao just dropped some powerful looking stills of the characters!
I was so focused on Liu Tao that I just realized Tang Yixin is also in this drama!!! O.O
Because this drama took almost 1 year to film (~300 days to be exact). During the press conference,  Li Chen was asked what happened to Fan Bing Bing during those 300 days! Lol Li Chen turned red
Midnight Diner released a heartbreaking touching trailer with Mark Chao who played the mute father of a daughter. The drama will be airing June 12th
More pretty mystical stills of the drama A Lifetime Love starring Victoria Song, Huang Xiaoming, and Sheng Yilun
'
A 4 minute trailer for the upcoming drama Rush to the Dead Summer
Yang Mi's highly anticipated drama Legend of Fuyao confirmed Ethan Ruan as the male lead! Synopsis: Meng Fu Yao, a woman born from a divine lotus petal. She journeys through the five continents towards the heavens in search of a secret order and to reveal a conspiracy originating from the heavens. In the process, she falls in love with the crown prince, Zhangsun Wuji.
First glimpse into the drama Entrepreneurial Age starring Angelababy and Huang Xuan as they are filming. It tells the love story of a software engineer and an analyst as they struggle in the world of start-ups
Both Carina Lau and Angie Zhao Yazi  confirmed as the "goddesses" for the upcoming drama The Destiny of the White Snake starring Yang Zi and Allen Ren Jia Lun!
"Fights Break Sphere" starring Leo Wu, Jelly Lin, Baron Chen and Li Qin released a trailer on the 9/6/17
One of the most anticipated dramas, "Nirvana in Fire 2: The Wind Blows in Chang Lin" released a short teaser showcasing the characters. The drama stars a new cast of Huang Xiaoming, Tong Liya, Liu Haoran and Zhang Huiwen
I for one are really excited to see if this drama is as great as it's predecessor in terms of plot, cinematography, and intrigue. Hopefully, it doesn't disappoint! –Peachilyme
I thought drama Old Boy starring Ariel Lin and Liu Ye just started filming but a trailer is out already!!
Celebrity News
Yuan Hong revealed more pictures of his wedding on his 1 year anniversary since the ceremony. Deemed as the most handsome group of best men included were funny and cute pictures of Hu Ge, Eddie Peng, Liu Haoran, and Ma Tianyu