Tencent's Star Awards was held December 10th in Beijing.
Zhao Liying
Li YiFeng
Jing Boran
Huang Zitao
Wang Kai
Wang Ziwen
Wu Qian
Zhou DongYu
Leo Wu
Awards went to:
Wu Qian and Deng Lun took Annual Youth Trend Artists
Cutting Edge TV actress: Jing Yi Jun from SNH48
Cutting Edge TV Actor: Xu Haiqiao
Trendy TV Actress: Wang Ziwen
Annual Leap Artist: Leo Wu
Trendy Drama Actor: Zhang Ruoyun
Best Role Shaping Movie Actress: Zhou DongYu
Best Role Shaping Movie Actor: Zhang Yi
Favorite Movie Actor: Jing Boran
Best Film: I am not Madame Bovary
Most Popular Movie Actress: Fan Bing Bing
Qin Junjie also won an award
Annual Variety Star: Jackson
Top Female MC: Xie Na
Top Male MC: He Jiong
Annual Trend Singer: Jane Zhang
Annual Trend Male Singer: Huang Zitao
Most Powerful Drama Actor: Wang Kai
Highest Quality Network Drama: If A Snail Falls in Love
Asia Entertainer: LuHan
Most Powerful TV Actress: Liu Tao (not present)
Most Popular TV Actress: Zhao Liying
Most Popular TV Actor: Li YiFeng. He was also named VIP Star of the year and made an honorable VIP member of Tencent.
ZLY and LYF posed as a couple (more than we ever saw in the drama). LYF: Biyao you finally woke up. ZLY: XiaoFan, I have been waiting for you a long time.LYF: Did you dream of me? ZLY: Yes, love life (?) This is currently trending.
Can you see my tears because this didn't happen at iQIYI?
TV VIP Premier Select: Legend of Chusen/ Noble Aspirations
Best TV Series: Ode to Joy
Zhao Liying, Li Yi Feng, Wang Kai, and XieNa were sitting together.
Jackson and Tao were sitting together and talking.
Some videos: (I will keep updating with newer videos as they become available)
ZLY & LYF:
http://weibo.com/tv/v/Elved8CUT?fid=1034:ab1983fc4a30a629e5aee3e0af92e026
http://weibo.com/tv/v/ElvtEw4Ke?fid=1034:52101202399799e9444c3c97e262e6e5
Xiena and ZLY:
Marie Claire Style held its annual fashion ceremony in Beijing on December 9th. For the first time since announcing their relationship Tang Yan and Luo Jin attended the same event, and they looked radiant.
They make such a good couple and look so happy.
Other celebrities that attended are:
Jing Tian
Nasha
Zhuo DongYu
Gong Li looking fierce.
Leo Wu 
Jing Boran and Bai BaiHe
Huang JingYu looked classy with this suit.
Victoria
Chen Yao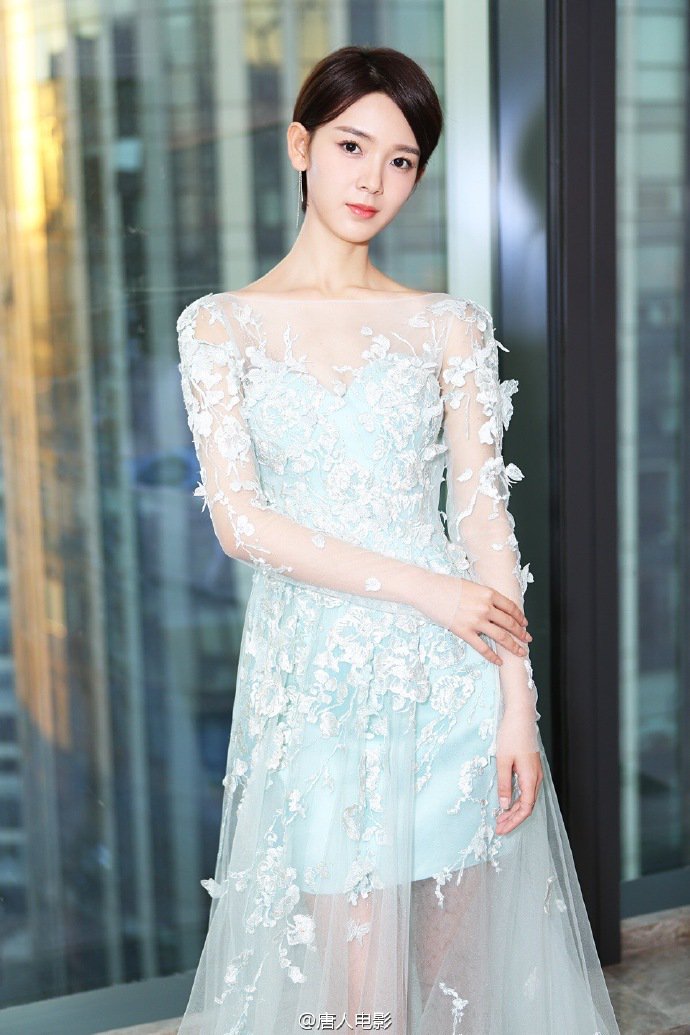 YangMi
Yu Nan
Zhang JingChu
Zhao Wei
A lot of pretty dresses, but almost everyone was wearing black, white, or both. The only one that really stood out to me was Tang Yan, who looked gorgeous in red. I really liked Victoria's dress, but Yu Nan was wearing pretty much the same dress just inversed colors. Out of the guys I liked Luo jin and JingYu the best, they both looked classy.
Zhao Liying joined William Chan as an iQIYI VIP Membership spokesperson.
William Chan received his during iQIYI Award show, but Zhao Liying couldn't attend so iQIYI had a press conference today to name her their spokesperson for 2017.
The Princess Weiyoung finished its broadcast in China. In less than 30 days, it accumulated more than 18 billion views. Congrats!