China's "first paparazzo", Zhou Wei, gave an interview and exposed celebrities!
FIRST: Yang Yang and Li Qin have been together before (not now)
SECOND: Tang Yan's boyfriend is Luo Jin (still together)
MORE revelations below…
As for Zhou Wei, he is the one who exposed Zhang Ziyi and Wang Feng, Gao Yuanyuan and Mark Chao, as well as Wen Zhang and Yao Di. Also, he exposed Faye Wong's divorce, Zhang Yimou's secret wife, etc… So, he's considered a reliable source of information (source: http://www.globaltimes.cn/content/852589.shtml)
Zhuo Wei also confirmed (take this with a grain of salt):
Sun Yang has a son
Chen Kun's mother said that her grandson has no mother (what?!). Zhuo Wei confirmed that it's not Zhao Lin like people believed [I didn't even know Chen Kun had such a grown son!]
Someone asked whether Zhao Liying was really a bar girl (served customers in a bar) – he replied that it does not matter because all that matters now is that she grasped opportunities well
Someone said, why does Fan Bingbing always have so many (sexual) rumours surrounding her? He replied that it's not too much [she used to date a famous gangster]
Someone asked… was Wallace Huo forced to get married? He replied that the truth will reveal itself with time [rumoured that WH got drunk the night before his wedding and lamented about having to get married]
Regarding Kimi Qiao's death: His girlfriend discovered him, and called the ambulance. However, it took 10 minutes, and the rescue was useless. Supposedly, he died suddenly without any warning
Someone asked about Wang Kai and Joe Chen. He replied that, "I can only say that Joe Chen is not Wang Kai's type"
Yang Mi and Hawick Lau's divorce should be happening soon. However, he hopes that they can be together with the hope that they can be as loving as before
Couples who are very much in love: Deng Chao and Sun Li, Zhang Jie and Xie Na
Fan Bingbing's brother is not her illegimate son
Bai Baihe's reputation is not actually good
Zhou Dong Yu is very calculated. As it stands, he says he cannot see her true face
Huang Xiaoming has a good reputation within the entertainment circle
Stephen Chow is a lonely genius
AGAIN, take all of this with a grain of salt please!
Wallace Huo and Ruby Lin (her belly is growing)
A young Yang Yang and Li Qin
An old picture of Tang Yan and Luo Jin
Railroad Tigers held a press conference October 25th. This is an action comedy about a railroad worker (Jackie Chan) who leads a team of freedom fighters to oppose the Japanese in order to get food for the poor. It will be released in North America, the UK, Australia and New Zealand as well as China on December 30th. Seems that there's Japanese actors in the mix (surprised this was okay… nowadays, China is strict about that)
Jackie Chan, Huang Zitao, Wang Kai, Darren Wang, Alan Ng, and Sang Ping attended the press conference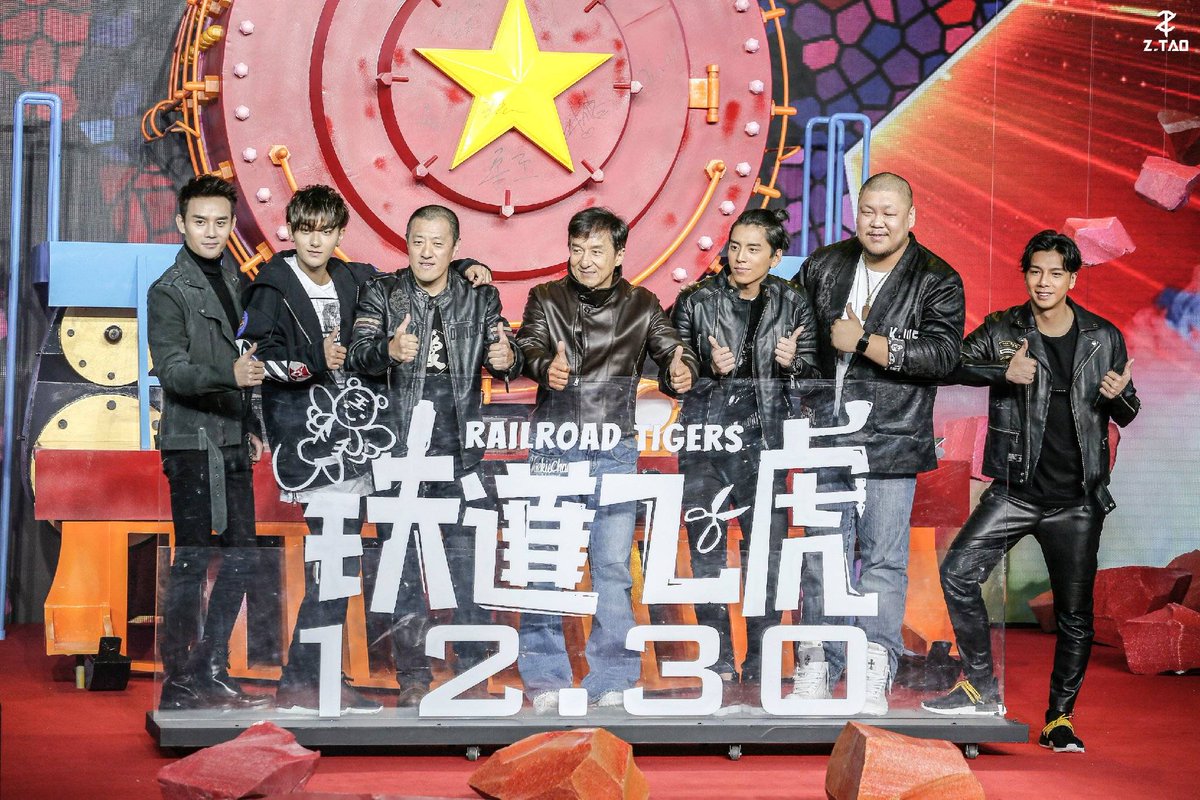 A video of part of the press con (the director and Jackie Chan talks about how they chose Huang Zitao because of his debut video for EXO where he performed martial arts and he was the first person cast for the movie):
Huang Zitao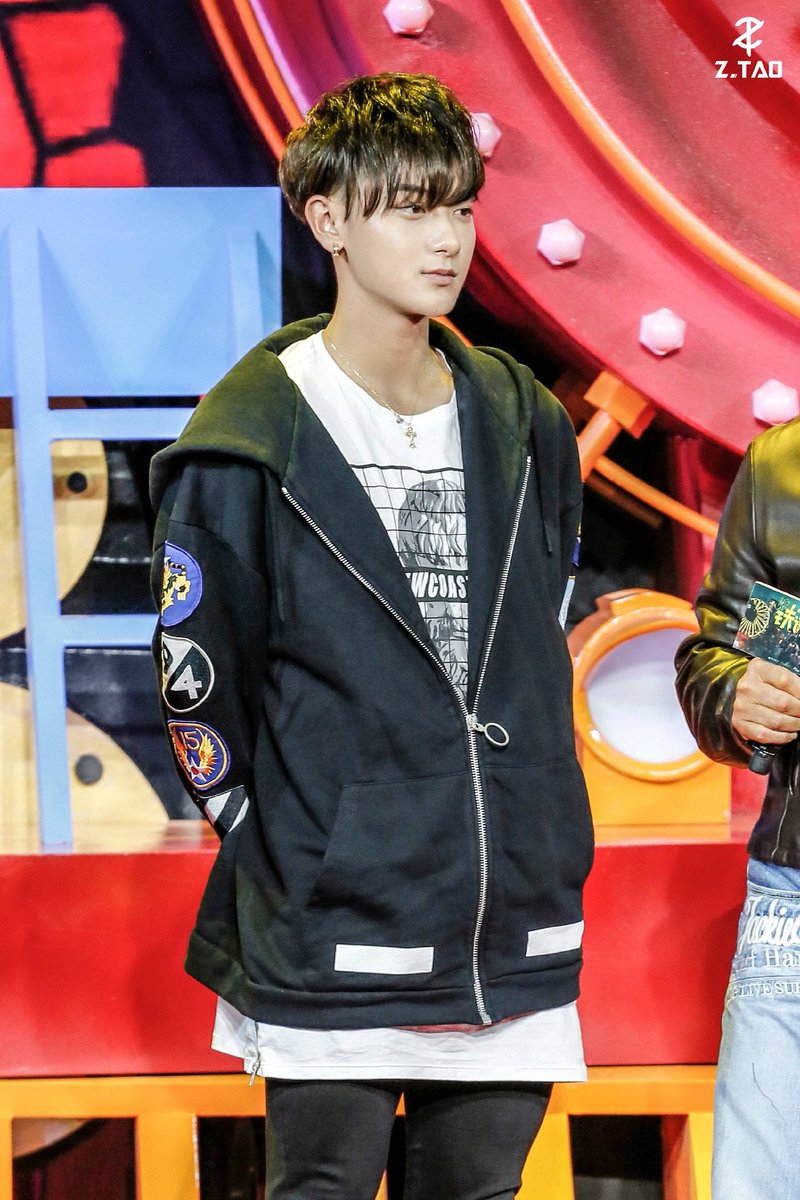 Wang Kai
Darren Wang
Taotao and Jackie Chan (who has his name emboidered onto his jeans)
BTS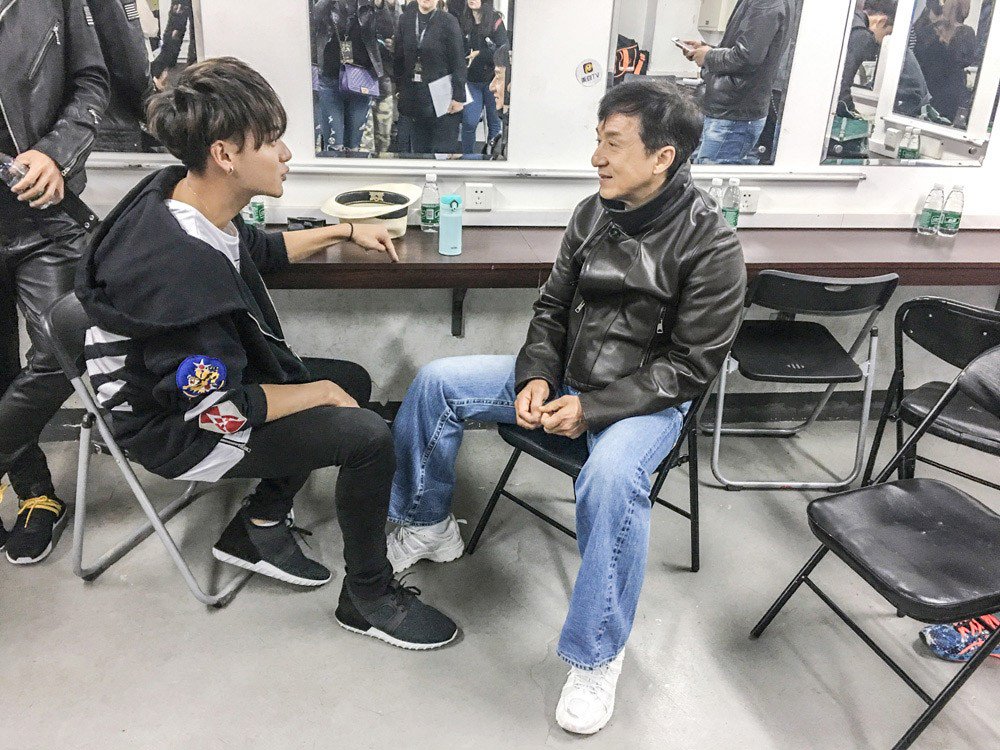 Lin Gengxin for SELF magazine November edition
Li Yifeng is the new brand ambassador for TAG Heuer
William Chan was at the Beijing airport surrounded by fans when he saw a grandmother suddenly fall. He bypassed entourage to prop up the grandmother. When she confirmed there was no problem, he left to get on the plane
Huang Zitao's airport fashion