Updated
The Paris Fashion Week Spring 2017 Ready-to-Wear which runs from September 27th to October 5th as part of the global "Big 4" fashion weeks continues!!
Crystal Zhang looking super pretty during Paris fashion week
NiNi simply elegant
Fan BingBing stunning as always.
Liu Tao. Super cool in fashion and pose!
Myolie Wu.
William Chan for Grazia Magazine
Li Yi Feng for OK! Instyle
William Chan and Li Yi Feng went on a trip together to Japan. I have a feeling they are going to be the next Wallace and HuGe in the bromance department.
I do feel for XinYue and BiYao, but at least they have each other 🙂
Update: Li Yi Feng also posted a picture on his IG. If you want to follow him: https://www.instagram.com/evanyifenglee/
 Some of his posts are in English, which was a big surprise.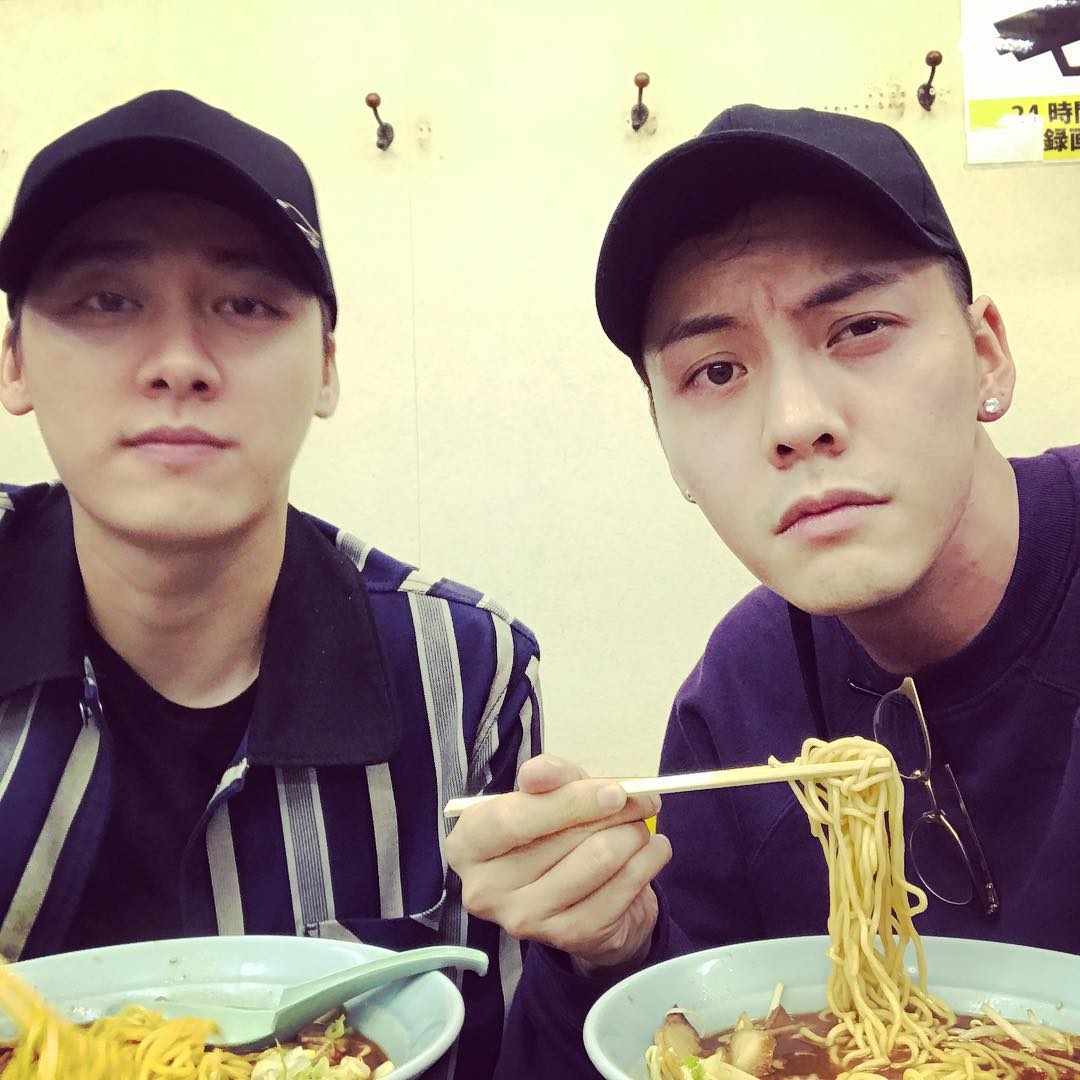 Feng Shao Feng and Lin Yun were spotted shopping for food.
Zhang Han celebrated turning 32 with fans. Nazha wished him a happy birthday and shared some cute pictures.
Zhao Liying sent him a birthday message. They worked together in Boss & Me.
Zhang Yixing/Lay's birthday was also this week. He celebrated by releasing a song.
Wang Kai filming for Ode to Joy 2
Filming continues for Ruyi's Royal Love in the Palace with Wallace Huo and Zhou Xun
Princess Agents (with Zhao Liying and Lin Geng Xin) started filming their big battle scenes. Shooting is so intense that Zhao Liying had to cancel most of her schedule for October.
There wasn't a lot going on this week. The Golden Eagle Arts Festival, which is held every two years, will take place October 16th. Some celebrities that are rumoured to attend are HuGe, Wang Kai, Liu Tao, Zhao Liying, Li Yi Feng, Tong LiYa, Luhan, Wu YiFan,TFBOYS, Zhang Han, Nazha, Tan Yang, Wallace Huo, William Chan, Zheng Shuang, Yang Mi and other big names in the business. He Jiong and a mystery guest will host the show.